Jan. 30: What I Ate. Plus, Are Veggie Burgers Safe?
Breakfast: I'm still digging the Kashi GoLean, with skim milk and banana slices.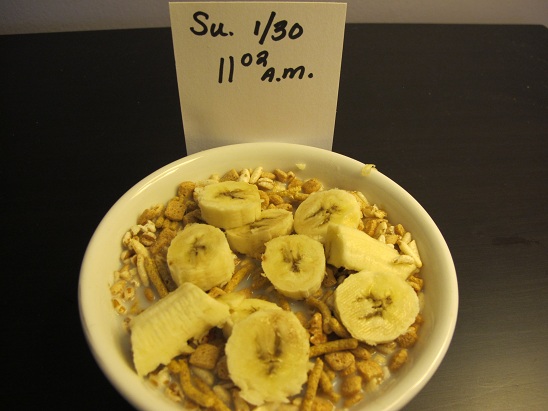 Snack: a Jonagold apple from the farmers' market. Sweet!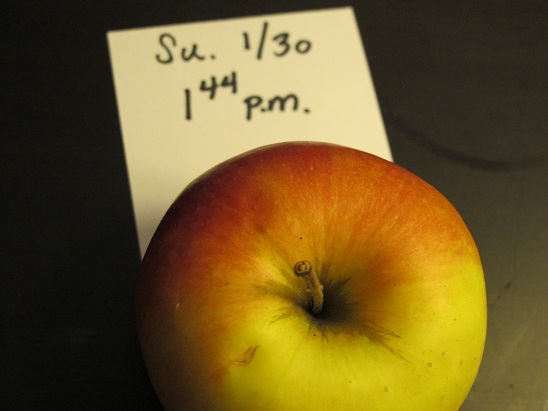 Lunch: leftovers from last night, more or less: tortilla, black beans, brown rice, corn, salsa, scallions, yogurt, avocado.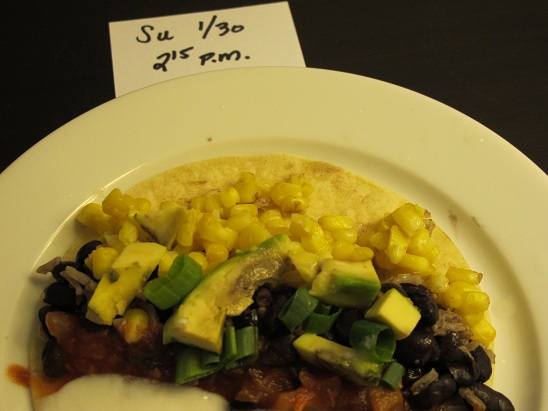 Snack: yogurt with granola and a chocolate turtle.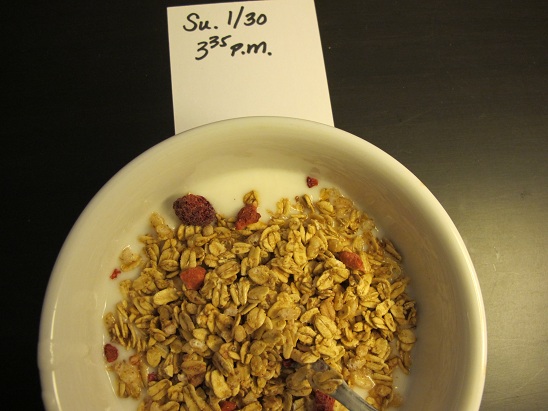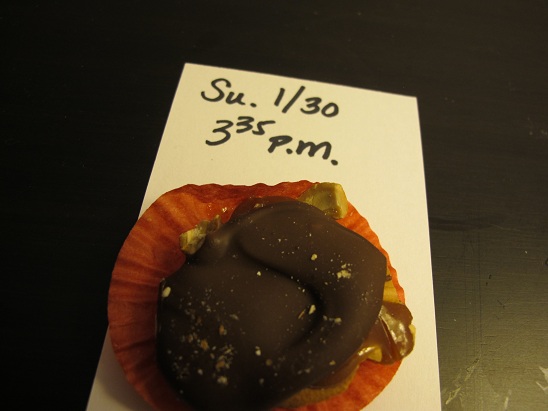 Dinner: a veggie burger on whole-wheat with baby arugula, tomato slices, onion, avocado and a side of roasted white and sweet potatoes. Yum!
A word on veggie burgers: There may be some health risks associated with eating them, but there is not yet enough data. Also these are Boca burgers; my husband eats Gardenburgers. Both are produced by large companies , but you'd never know that from reading the boxes.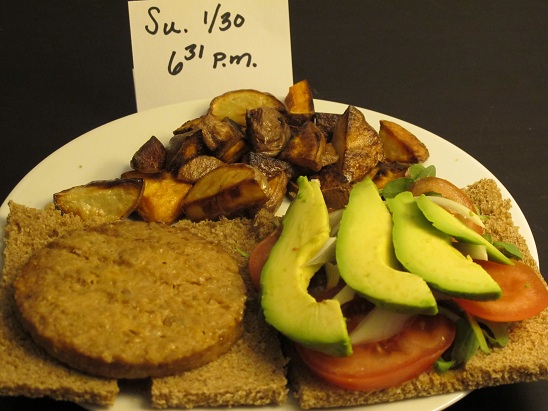 And chocolate No. 2: dark chocolate caramel with coarse salt. Eaten slowly.