Help! I Missed My Friend's Big News on Facebook
Slate's Farhad Manjoo and Emily Yoffe on how to deal with the digital equivalent of missing the memo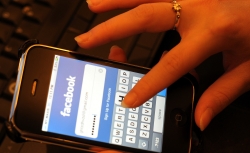 In the latest episode of Manners for the Digital Age, Slate's Farhad Manjoo and Emily Yoffe unpack a distinctly digital dilemma: how to deal with someone who is miffed that his status update on Facebook was missed.
TODAY IN SLATE
The Extraordinary Amicus Brief That Attempts to Explain the Wu-Tang Clan to the Supreme Court Justices
The Human Need to Find Connections in Everything
It's the source of creativity and delusions. It can harm us more than it helps us.