Stop Aid to Africa Now
A Zambian-born economist on how Bill Gates' billions in international aid could be better spent.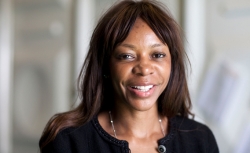 When President Obama visits Africa in late June, one of the main agenda items will be how the U.S. can help foster economic growth in the sub-Sahara. He may want to grab a copy of Dambisa Moyo's book Dead Aid before he goes. A Zambian-born, Oxford-educated international economist, Moyo argues that the international aid model is broken and that aid programs actually leave recipients worse off.
Moyo recently sat down with Slate's Jacob Weisberg to explain why aid programs don't deliver and how people like Bill Gates could better spend their billions to make a difference in Africa.

In the days ahead, look for more of our interview with Dambisa Moyo, including her take on what China's rise means for the rest of the world and her perspective on breaking down gender and race barriers in the world of global finance.