From Brooklyn With Bite
Now living in the U.S., novelist Martin Amis unleashes his latest satire of English society.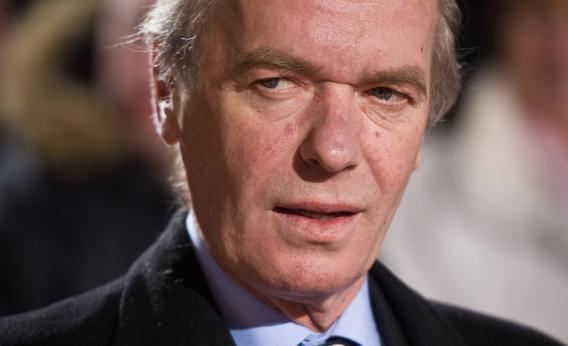 The title character of Martin Amis' latest novel, Lionel Asbo, gets his name from an acronym used in the British criminal justice system that stands for "anti-social behavior order." And Asbo's thuggish ways are at the center of a grim underclass world Amis conjures for his 15th work of fiction, a biting satire about the current state of England.
Amis is now living in New York, where he sat down recently with Slate's Jacob Weisberg to talk about his new book and whether Brooklyn may figure into a future novel.
TODAY IN SLATE
The Extraordinary Amicus Brief That Attempts to Explain the Wu-Tang Clan to the Supreme Court Justices
The Human Need to Find Connections in Everything
It's the source of creativity and delusions. It can harm us more than it helps us.