How Tumblr Squashed the Trolls
Tech executive Andrew McLaughlin on how the social network thwarts the nasty users who plague other sites.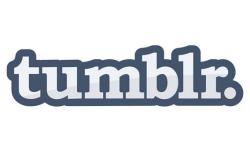 Spend a few minutes scrolling through comments on YouTube and you come face to face with one of the maxims of the Web: anonymity tends to enable the haters. Users who don't have to give their real identity can generate some pretty vicious diatribes.
Somehow Tumblr seems to have mostly avoided this. The micro-blogging platform which just marked its fifth anniversary and hosts around 50 million blogs and more than 18 billion posts allows users to operate anonymously, but Tumblr Vice President Andrew McLaughlin says the vibe is far more affirming.
McLaughlin recently sat down with Slate's Jacob Weisberg to talk about how the culture on Tumblr flows from company founder and CEO David Karp and how the platform fosters experimentation and unleashes free expression in ways that Facebook doesn't.
In the days ahead, look for more of our interview with Andrew McLaughlin, including how Tumblr walks a line on copyright issues and the censorship challenges posed by China.