Bent for Laughs
Elizabeth Banks on the secret to great comic acting.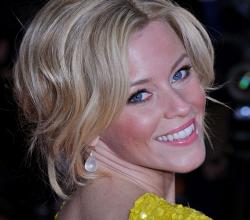 If you saw The Hunger Games, you may not have recognized Elizabeth Banks beneath the pink-streaked hair and all the makeup.
Banks recently sat down with Slate's Jacob Weisberg to talk about her fondness for improv, how she was inspired by Rosalind Russell, and the joys of working with Judd Apatow.