The Case Against Porno Chic
Simon Doonan's Beef with 6-Inch Stilettos and Spray Tans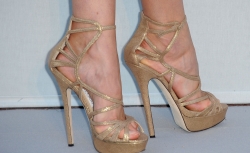 Style and fashion guru Simon Doonan has been railing against what he calls "porno chic" for some time. And it's not because he's a prude. The author of Gay Men Don't Get Fat tells Slate's Jacob Weisberg why he has no patience for 6-inch heels, bleach blondes and spray tans.
Watch the latest installment of Conversations with Slate to hear Doonan's rationale.
Advertisement

TODAY IN SLATE
Foreigners
More Than Scottish Pride
Scotland's referendum isn't about nationalism. It's about a system that failed, and a new generation looking to take a chance on itself.