Lesbian Olive Oil
Simon Doonan's unconventional dieting advice.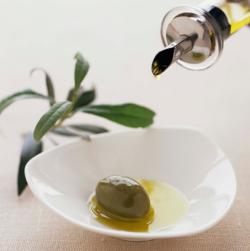 While most popular dieting advice revolves around watching carbs or cutting sugar, author Simon Doonan reveals to Slate viewers one of the big secrets to a slim physique that he writes about in his book, Gay Men Don't Get Fat. It's simple: Everyone should just eat a mix of "gay" foods and "straight" foods. Overdoing it on hetero mainstays like steak and gravy will definitely pack on the pounds, and if you want to make a gay food, like a macaroon, straight, all you've got to do is deep fry it.
And what exactly is lesbian olive oil? Watch the latest installment of Conversations With Slate to hear Doonan's explanation:



TODAY IN SLATE
Politics
Blacks Don't Have a Corporal Punishment Problem
Americans do. But when blacks exhibit the same behaviors as others, it becomes part of a greater black pathology.
Lifetime Didn't Think the Steubenville Rape Case Was Dramatic Enough
So they added a little self-immolation.