House Slate Reviews the Premiere of Game of Thrones, Season 5
Are viewers in store for a Targaryen Restoration led by ... Varys?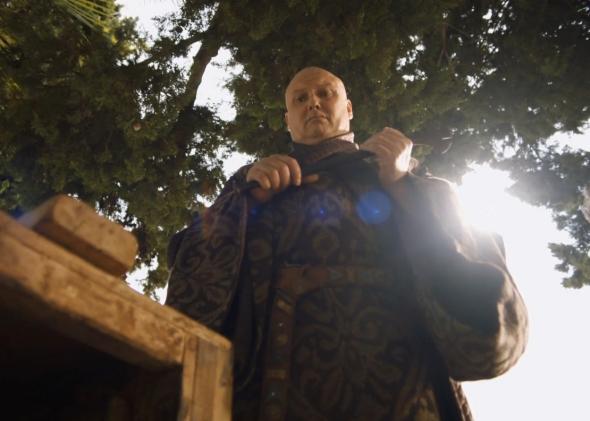 Welcome to the inaugural episode of Slate's new Game of Thrones video series, House Slate. Every week, hosts Amanda Marcotte and Marc Faletti will help untangle some of the show's knottier plot developments for you. New characters, key scenes, the history of the Game of Thrones universe: House Slate will unpack it all.
In this first episode, Marc and Amanda dig into the Varys/Illyrio plot to put Daenerys Targaryen on the throne. Is Varys really just a noble soul fighting for the good of the realm, or is something else motivating him? Plus, the hosts have a little fun interpreting Cersei's childhood prophecy.