Diagramming the Costa Concordia Disaster
An annotated look at the cruise ship fiasco.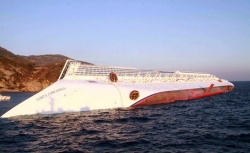 How on earth does a $450 million cruise ship end up on its side, only a third of a mile off a picturesque Italian island? What is going on in the crazy photographs making the rounds? The annotated images below should help paint a more complete picture of how the Costa Concordia fiasco went down. Hover over the highlighted sections for a guide to what you see and facts about what happened off the shore of Giglio.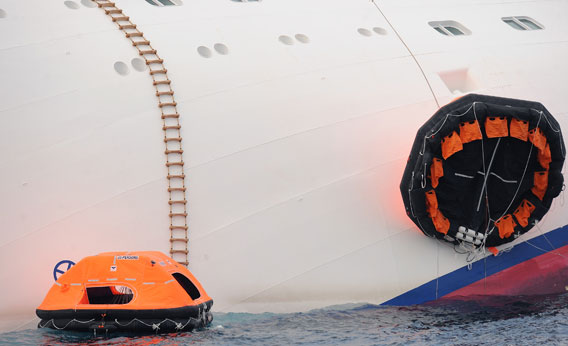 Photo by Tullio M. Puglia/Getty Images
Photo by Vincenzo Pinto/AFP/Getty Images
Photo by Tullio M. Puglia/Getty Images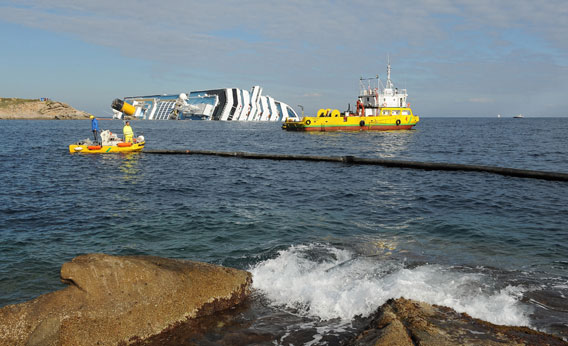 Photo by Tullio M. Puglia/Getty Images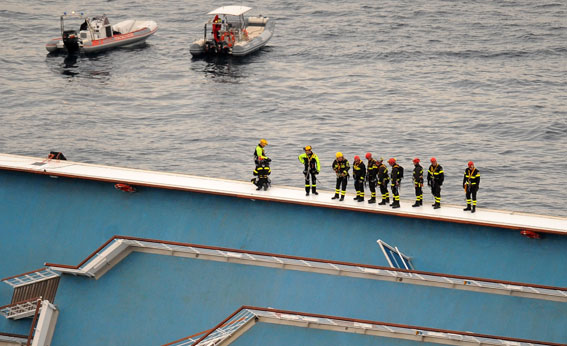 Photo by Tullio M. Puglia/Getty Images