Published by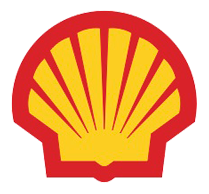 Bay Area Startup Gets Progressive On Energy
San Francisco company d.light aims to bring electricity to the masses with its affordable solar-powered products.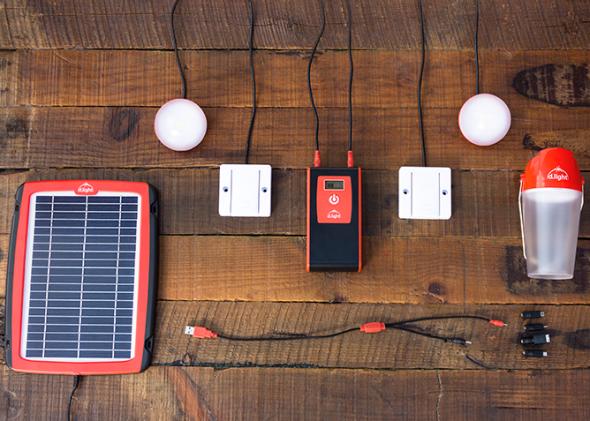 A farmer in Nigeria illuminates his chicken coop at night, doubling the production of eggs. A young student in Myanmar studies by the light of a reliable bulb, rather than a flickering candle. A family in India saves and improves its health each month by ditching kerosene-powered lanterns in favor of a cheaper, cleaner source of light.
It turns out the quality of light can really affect the quality of life for these early adapters of a new lighting technology from d.light, a small company based in San Francisco.
Across the globe, some two billion people lack reliable access to electricity. But through a series of increasingly sophisticated, affordable solar-powered products, d.light is aiming to introduce electricity to the many places where a reliable electricity grid has yet to be built. Starting with humble solar-powered lanterns in 2007, it has evolved to offer an integrated system—a solar panel, several LED lanterns, a USB port for charging a phone or other devices— that sells for about $150. This spring, the company announced that it has sold some 125,000 systems, nearly as many "as were sold in the U.S. in 2013, while helping our customers save over $80 million in energy-related expenses," said Donn Tice, the company's chairman and chief executive officer. Tice has run everything from Folger's Coffee to the IDG "Dummies" book series to Nano-Tex, which makes spill-resistant fabrics.
Why does this matter? "More than a century after the light bulb was invented most of the African continent is still in the dark after nightfall," as the World Bank puts it. "School children often cannot read after dusk, businesses cannot grow, clinics cannot refrigerate medicine or vaccines, and industries are idled hampering economic growth, jobs, and livelihoods." In total, only 24 percent of the sub-Saharan Africa population has access to electricity. Worse, the options for people there—like kerosene—are often expensive and dangerous. Liberate families from such power sources, and their financial and physical health will improve.
That was the insight founder Sam Goldman had while serving in the Peace Corps in Benin. While there, he witnessed a neighbor's son suffer burns from kerosene that had caught on fire. People would routinely spend up to a quarter of their income on fuel to make a sporadic supply of electricity. After working in a series of businesses in Africa, including organizations that helped manage rainwater and cheap, more effective cook stoves, Goldman went to Stanford University to get an MBA. In a class called Design for Extreme Affordability, students were encouraged to come up with products and services that could improve the lives of poor people while providing the basis for solid businesses. In doing so, they were following the advice of C.K. Prahalad, the consultant and University of Michigan professor who authored the 2006 book, Fortune at the Bottom of the Pyramid: Eradicating Poverty Through Profits. Prahalad helped change the way business people saw the poor as well as the solution to their poverty.
Goldman and Ned Tozun, a fellow Stanford MBA, hit upon the idea of displacing kerosene lamps with solar-powered lanterns. In June 2007, d.light won two business plan competitions, including the $250,000 Draper Fisher Jurvetson Venture Challenge Competition. In 2008, that allowed the company to produce its first line of simple LED lanterns that could produce up to 40 hours of light and were designed specifically for households that live on a dollar a day. The company raised its first round of $6 million in venture capital financing in November 2008, then a few months later opened a sales office in Tanzania.
In the years since, dlight's products have been getting progressively more complex, evolving from basic lights to very small power plants. The new system, the D20, consists of a five-watt panel, three lanterns, a portable light, and a USB port for charging devices.
The average cost of the D20 is about $150. That may not sound like much, but it is prohibitively expensive for most of the potential customers. So dlight's approach is to pitch them as investments that pay for themselves in a matter of weeks in the form of lower energy costs. That's still a high barrier, so it harnesses other technology – innovative payments systems like mobile payments and pay-as-you-go options.
The company works through a decentralized model. There are about 15 employees in San Francisco, and 325 in 12 field offices and four distribution centers in Africa, China, and South Asia. With district offices in developing markets like Kenya and India, its sales staff works with local, in-country distributors to spread the d.light products.
A dashboard on the company's website keeps a running tally of its financial impact around the world. So far d.light claims to have saved its customers about $1.14 billion in energy-related expenses. But the money saved by avoiding the purchase of kerosene or other fuel is only part of the story. It's difficult to put a price tag on the change that a reliable, cheap source of light can bring.