Published by

The 30-Minute Recharge: New Orleans
Connectivity Without Concern
Despite its southern hospitality, there are so many well-known tourist attractions that getting to know the real N'awlins can feel downright impossible. But there's much more to the Big Easy than Mardis Gras. From voodoo magic to clothing-optional country clubs, this is a colorful city of hidden treasures and best-kept secrets. And who better to reveal them than the people that call this city home? So what do you say? Grab a cold drink and a po-boy and let's discover New Orleans like only locals can.
Laissez les bons temps rouler!
Bourbon Street Terraces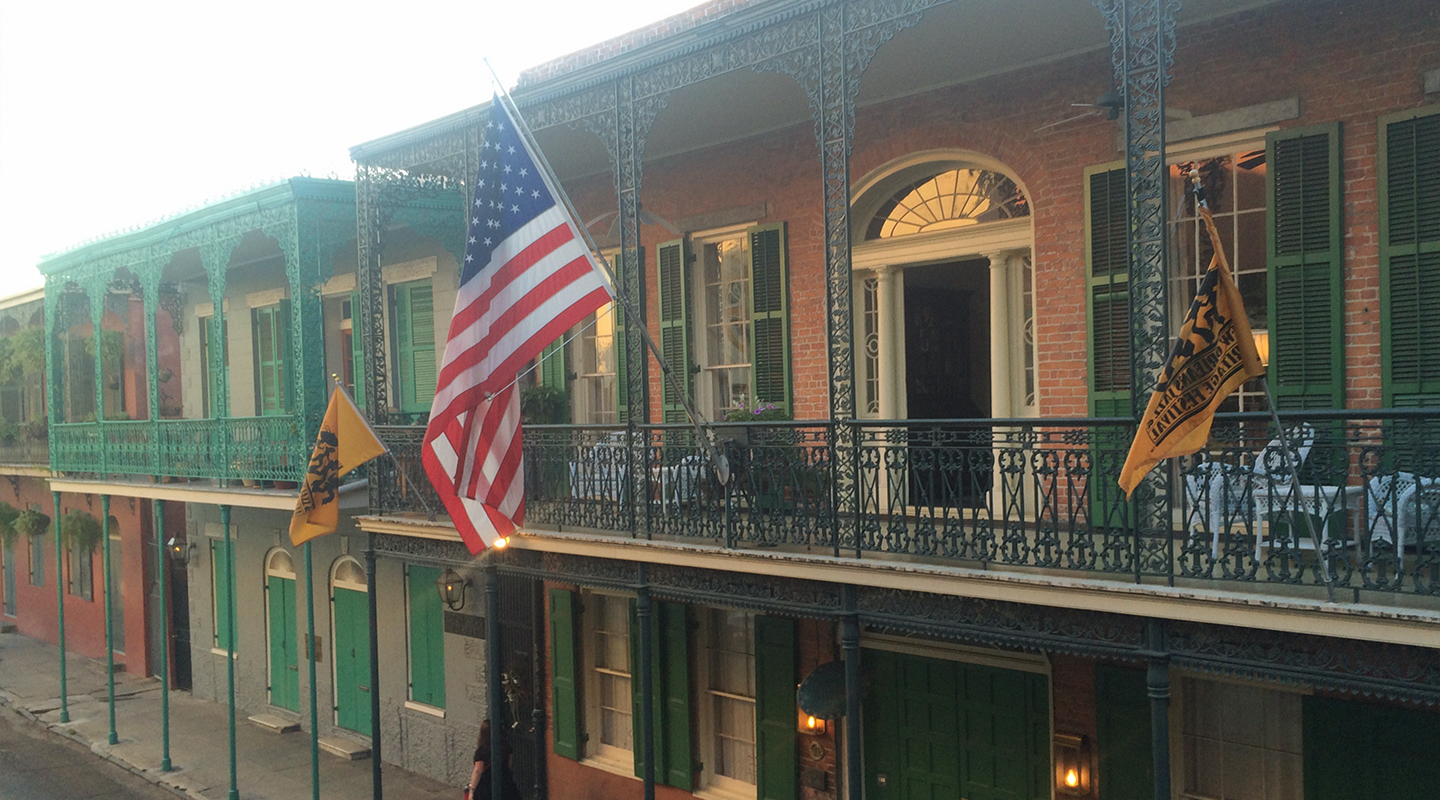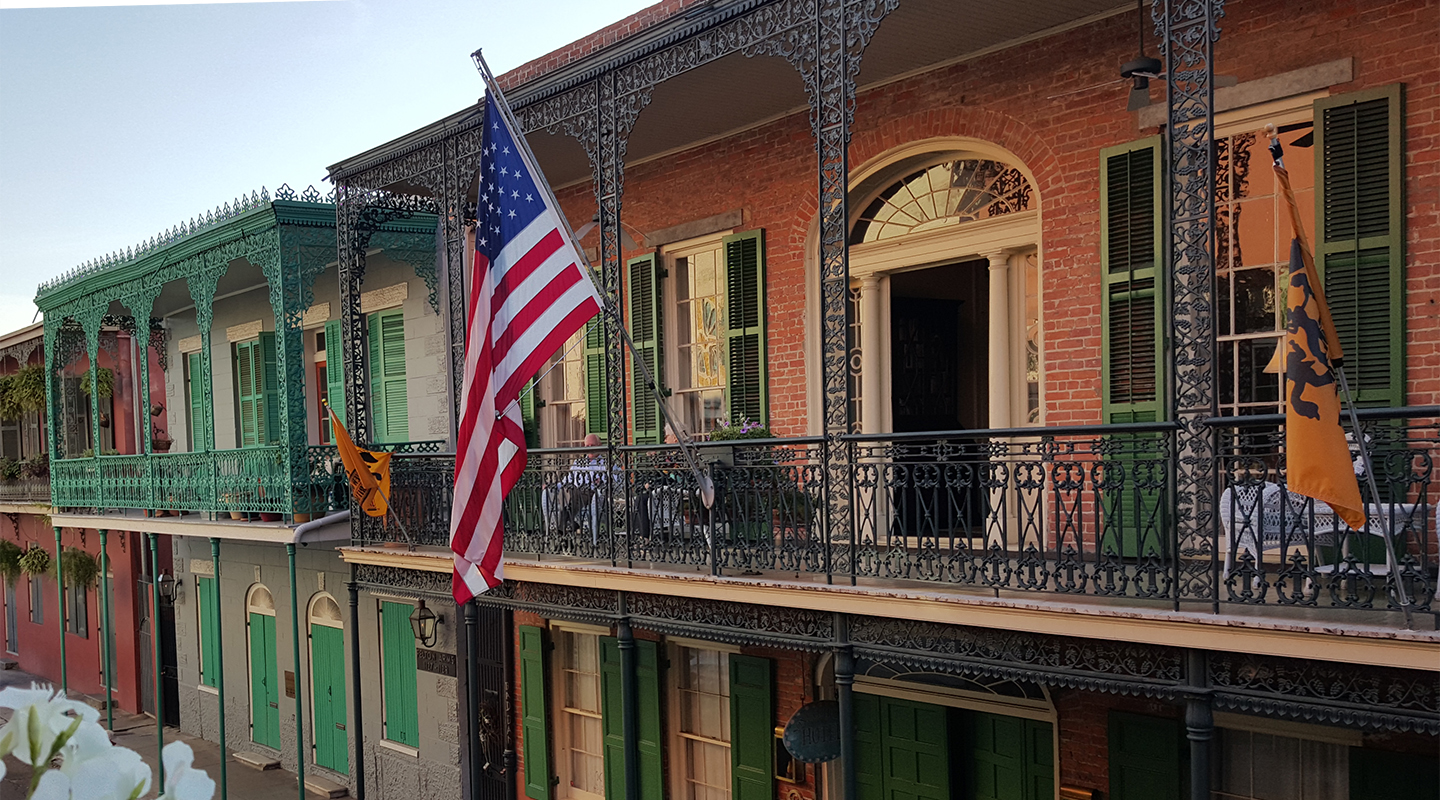 There's a lot more to do on Bourbon Street than get blackout drunk during Mardi Gras. Real New Orleanians know how to truly appreciate the French Quarter's main throughway: park yourself on one of the many terraces that overlook 13 blocks of stunning Spanish architecture while enjoying the intoxicating aromas of authentic Creole cuisine, and some of the best people watching the world has to offer. After all, who doesn't love laughing at drunk tourists?
French Quarter Buskers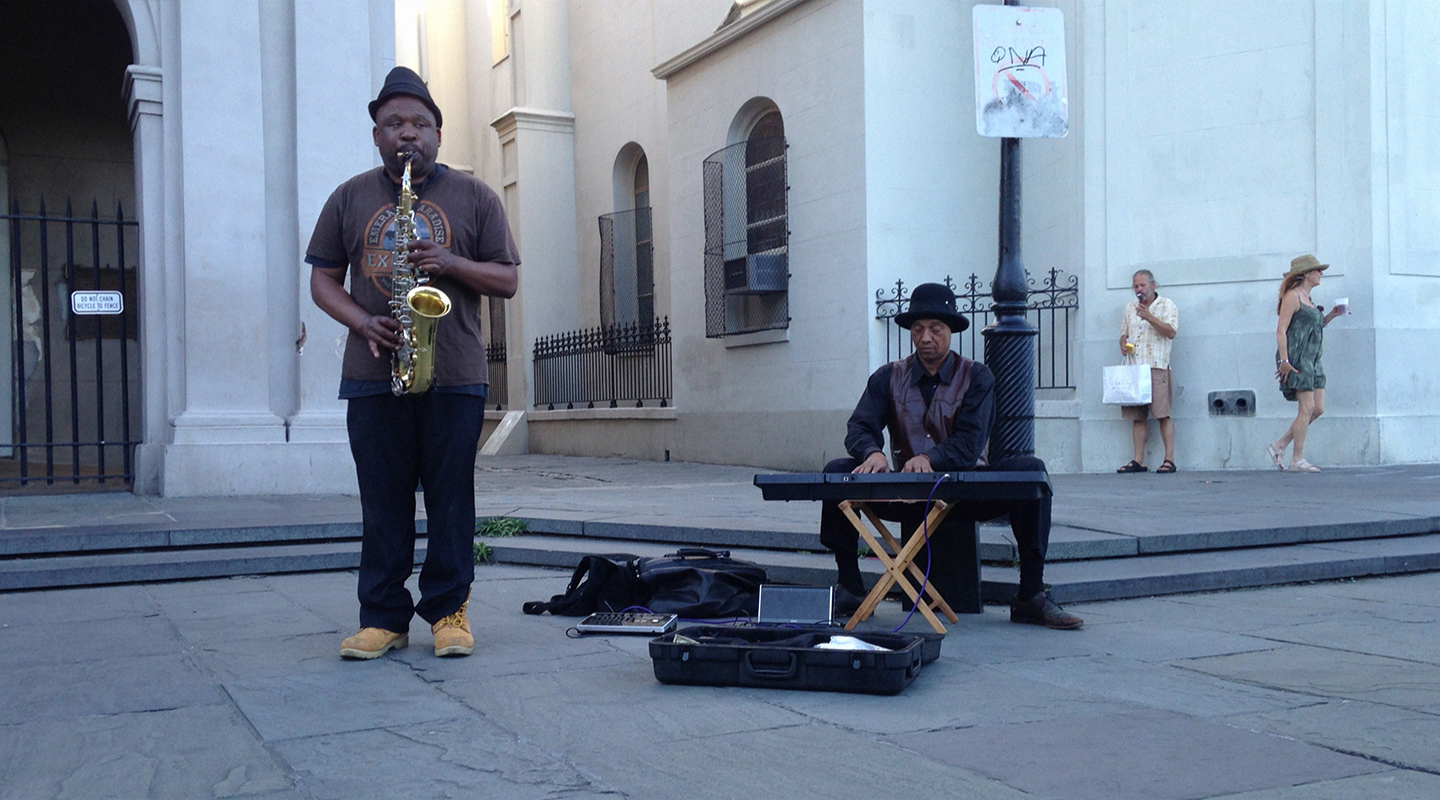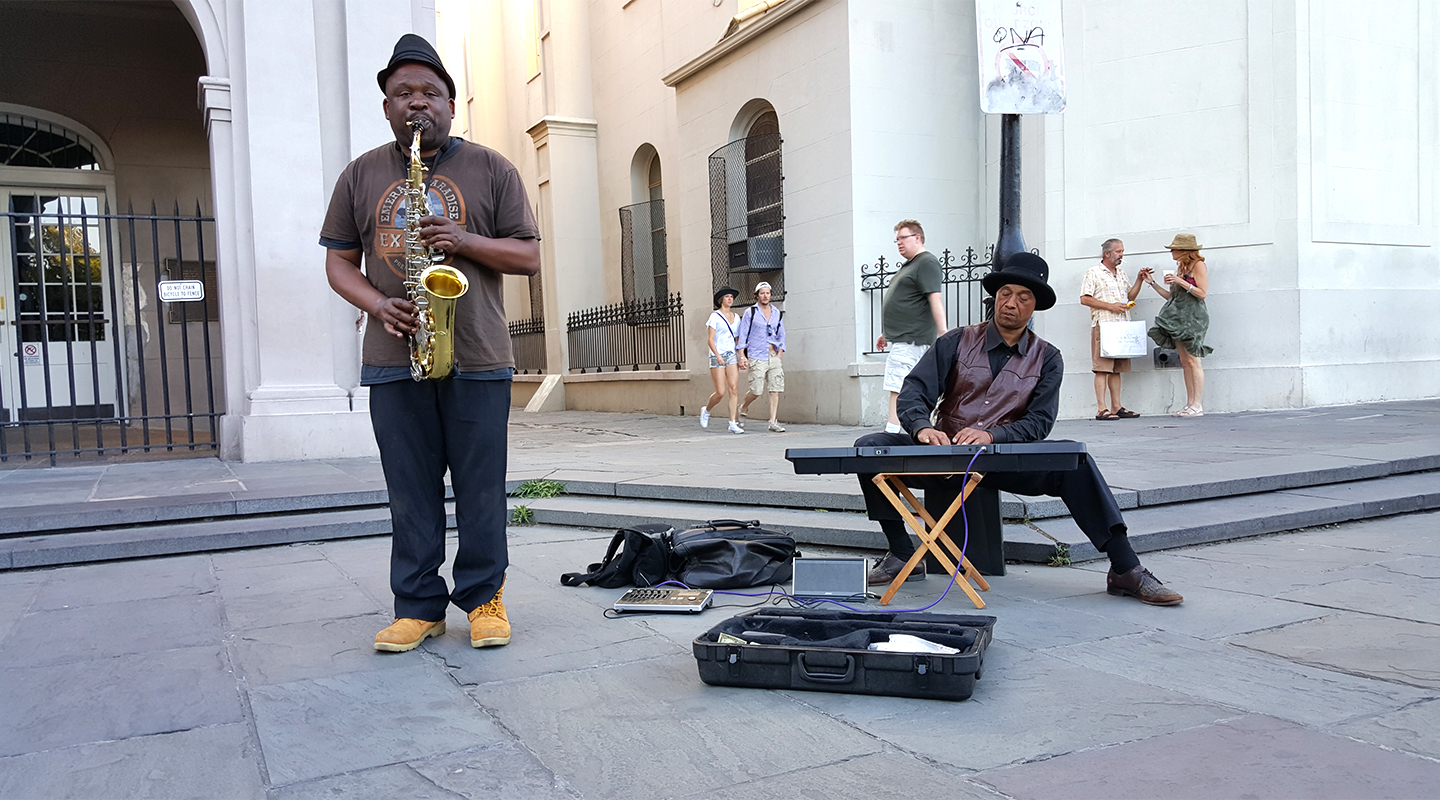 New Orleans is home to some of the most impressive street performers in the world. Saunter through the city's historic French Quarter and you're likely to stumble upon some offbeat local musicians that would give Juilliard's finest a run for their money. And with the Samsung Galaxy S®6's impressive video capabilities, you can share your discovery with the rest of the world (and score some new YouTube subscribers while you're at it).
St. Roch's Cemetery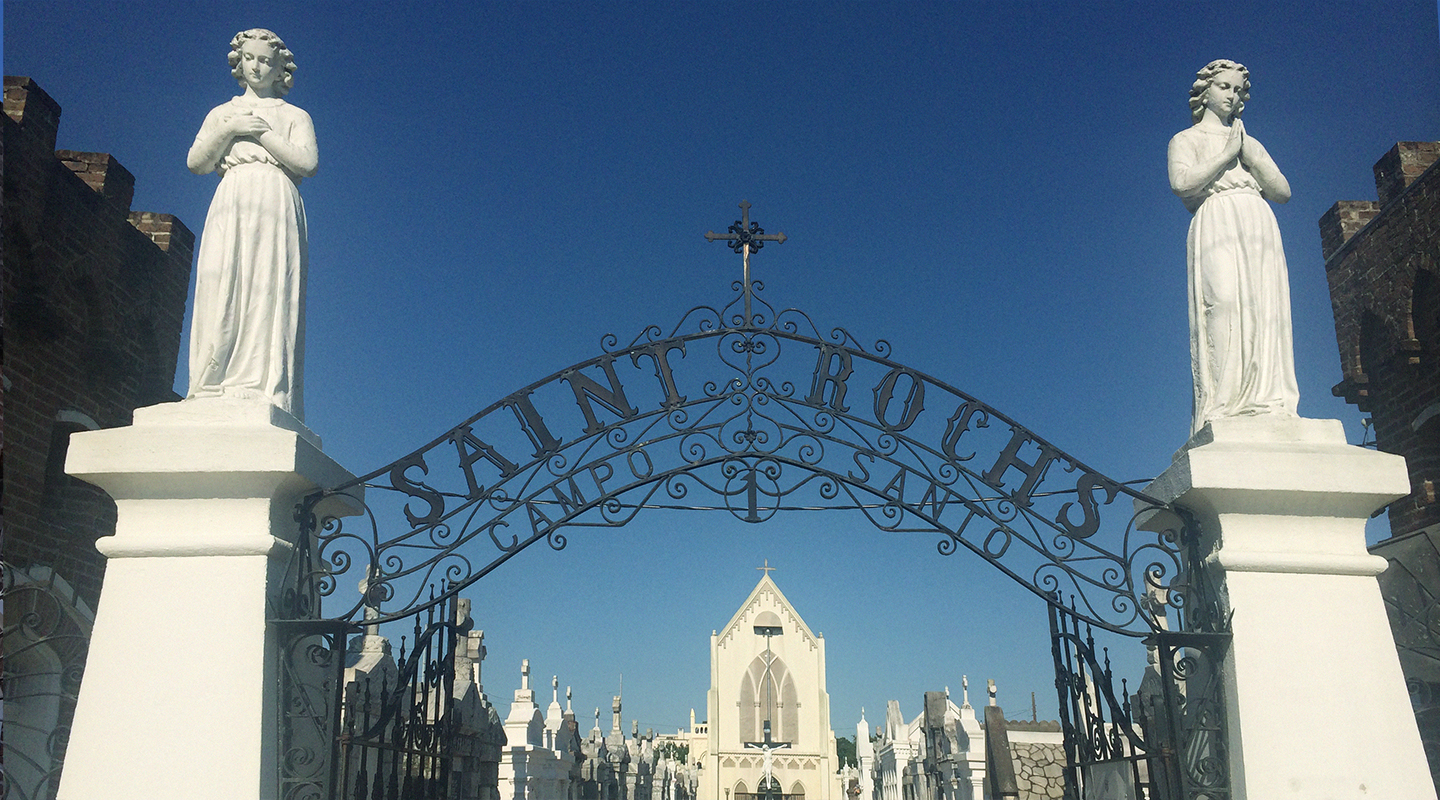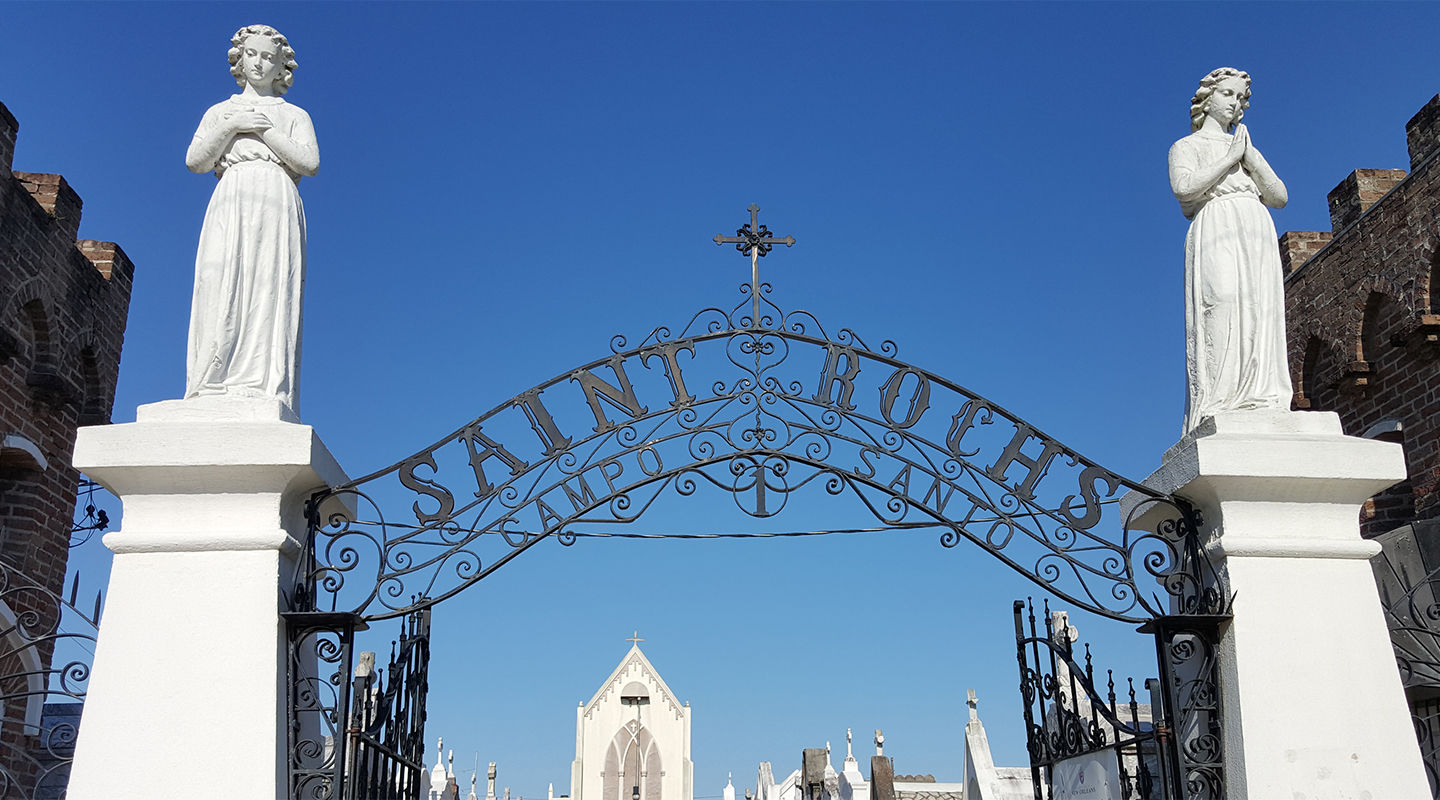 New Orleans is notorious for its "cities of the dead," sprawling cemeteries filled with rows upon rows of sun-bleached tombs.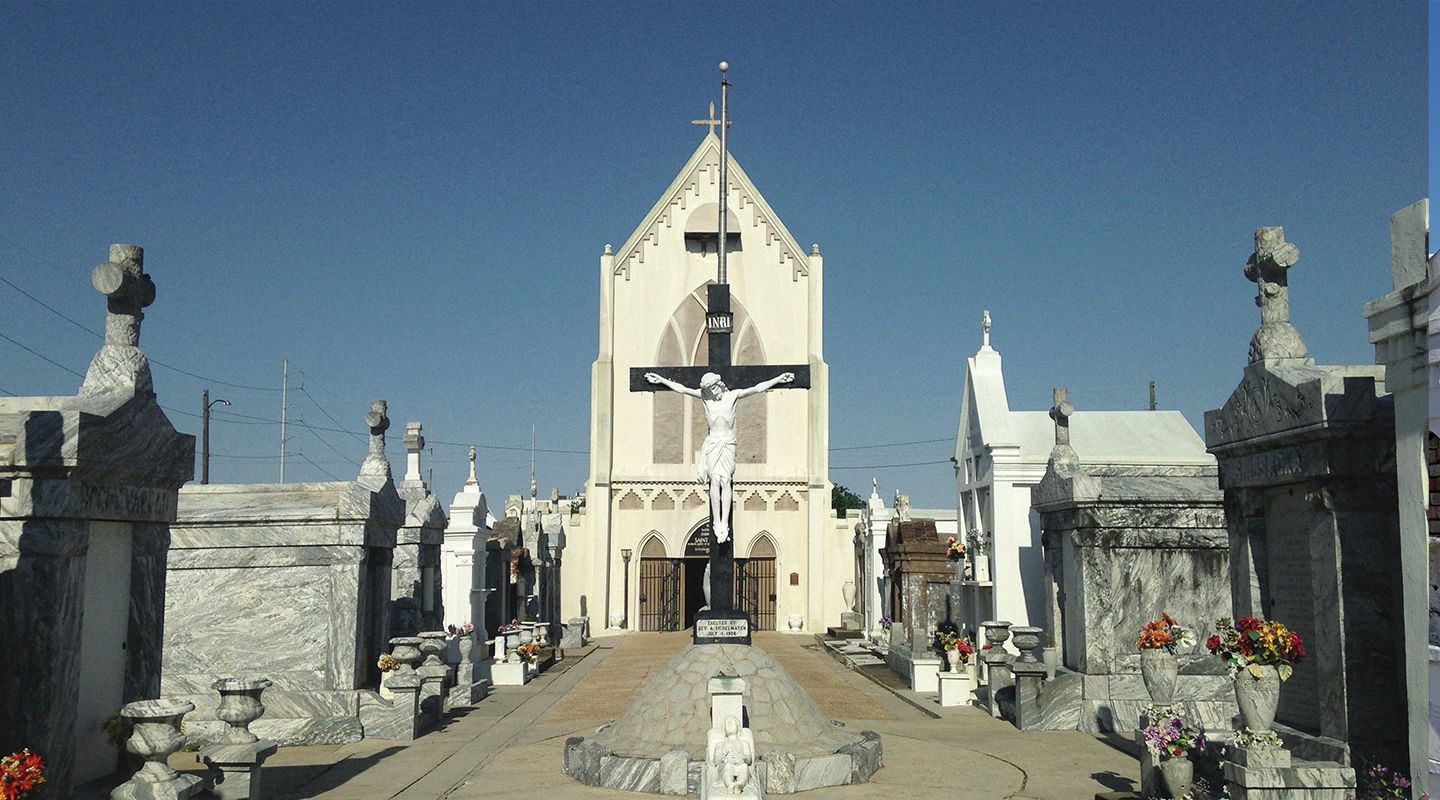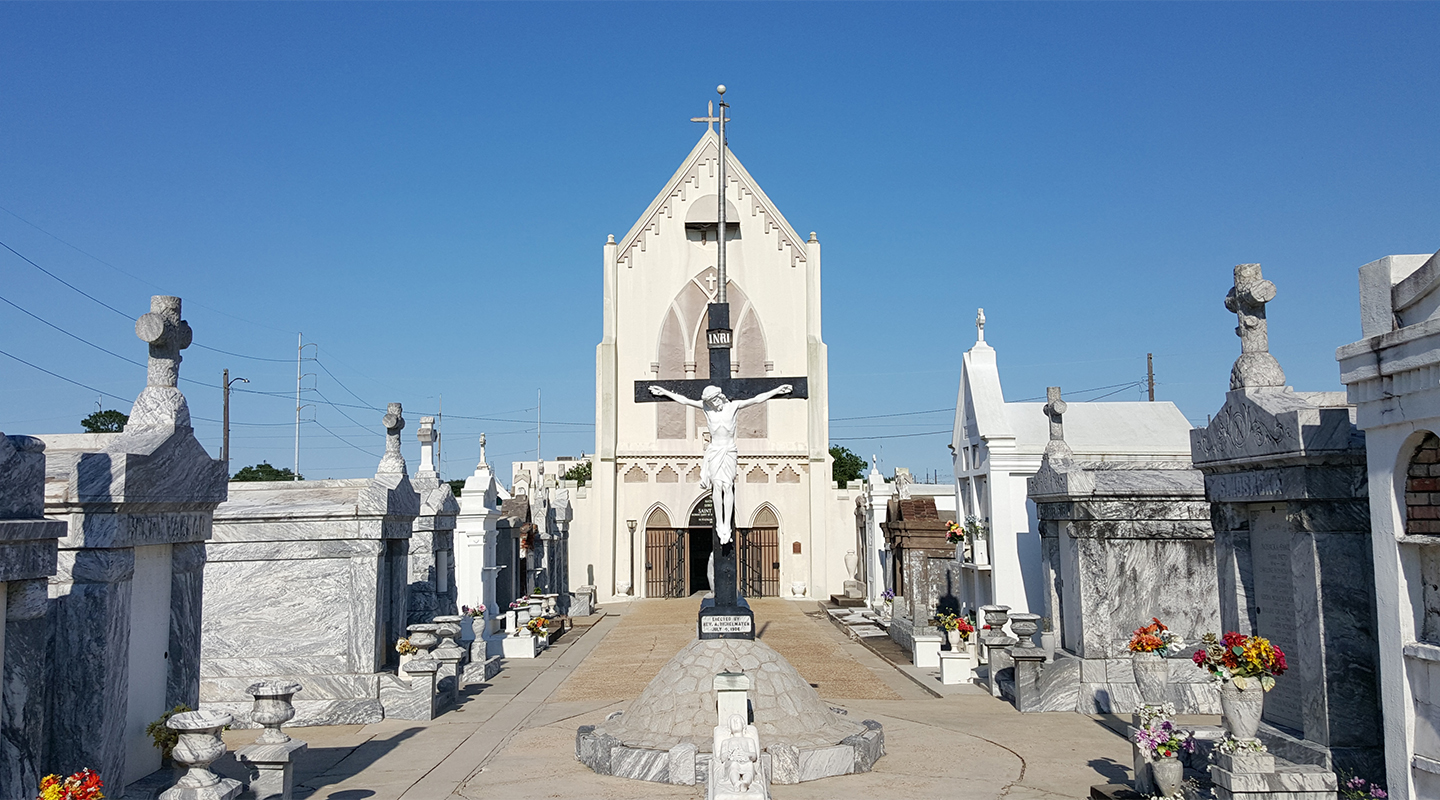 While St. Roch's is one of the city's least-visited cemeteries, that just means visitors are likelier to spot a ghost. Don't say we didn't warn you.
Q & C Hotel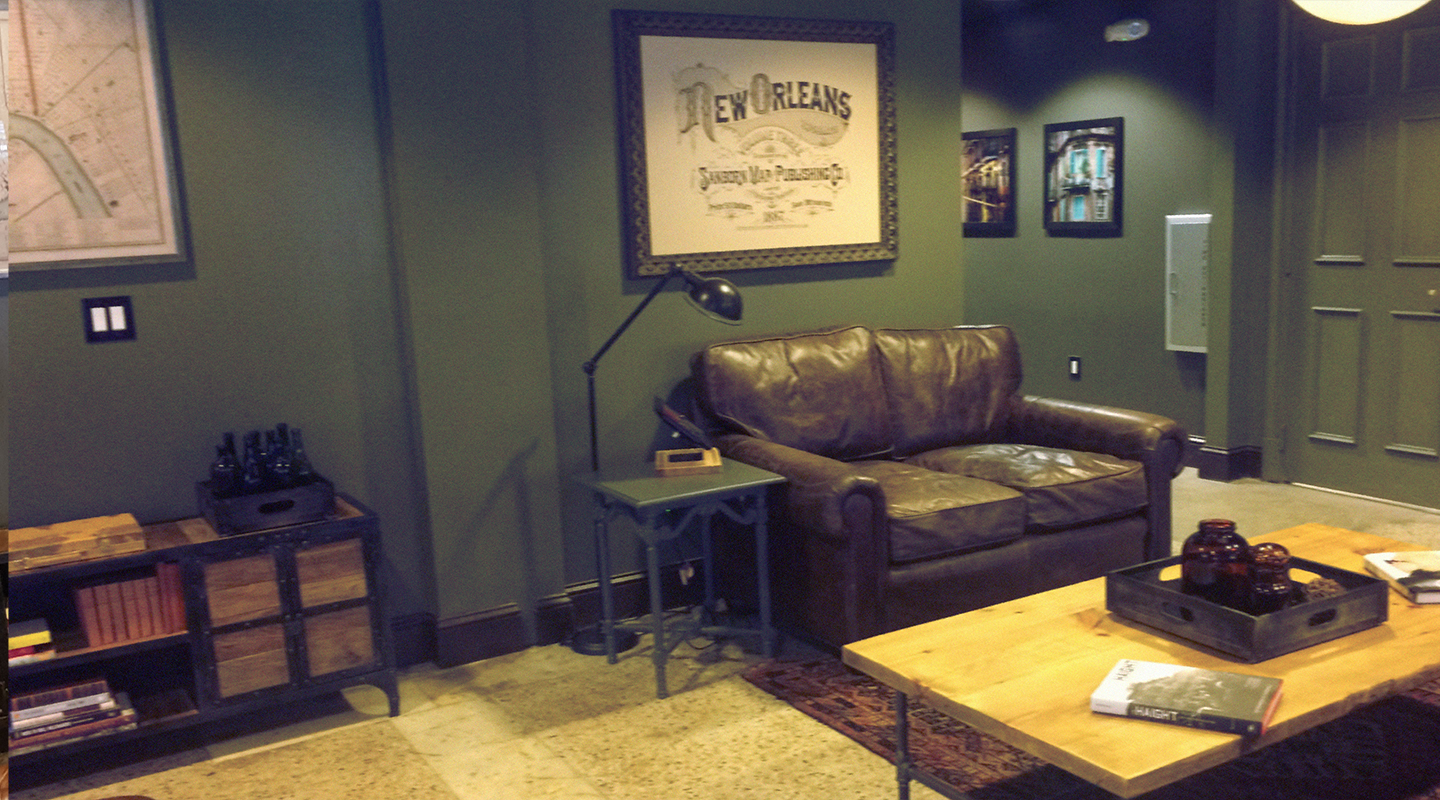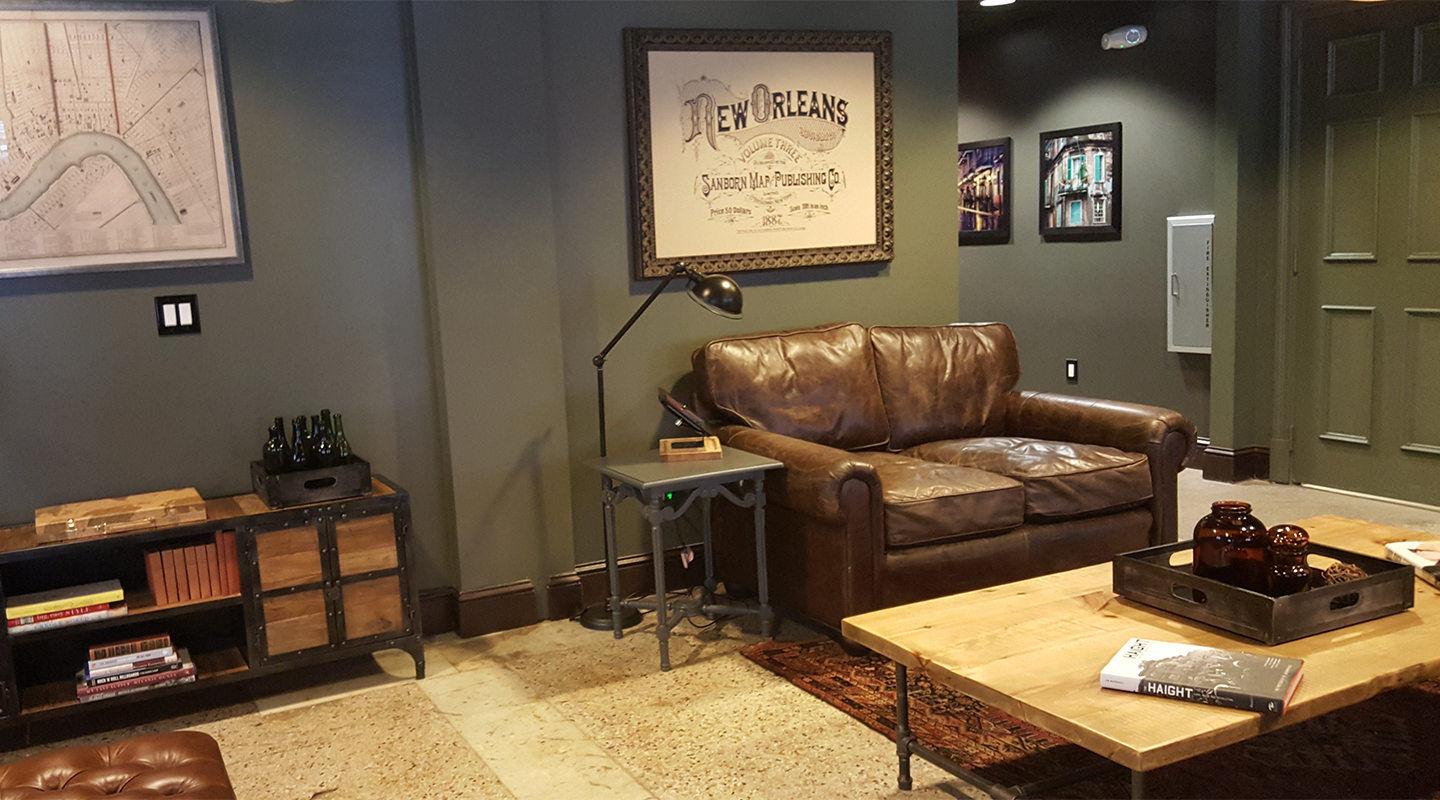 Southern hospitality is on display at this plush and cozy boutique spot. It's kind of like crashing at your cool New Orleanian uncle's bachelor pad, replete with exposed brick walls galore, overstuffed leather sofas, and books in every nook and cranny. Sandwiched between the French Quarter and the burgeoning arts district, the hotel's eclectic bar has also quickly become a magnet for the city's in-crowd.
Country Club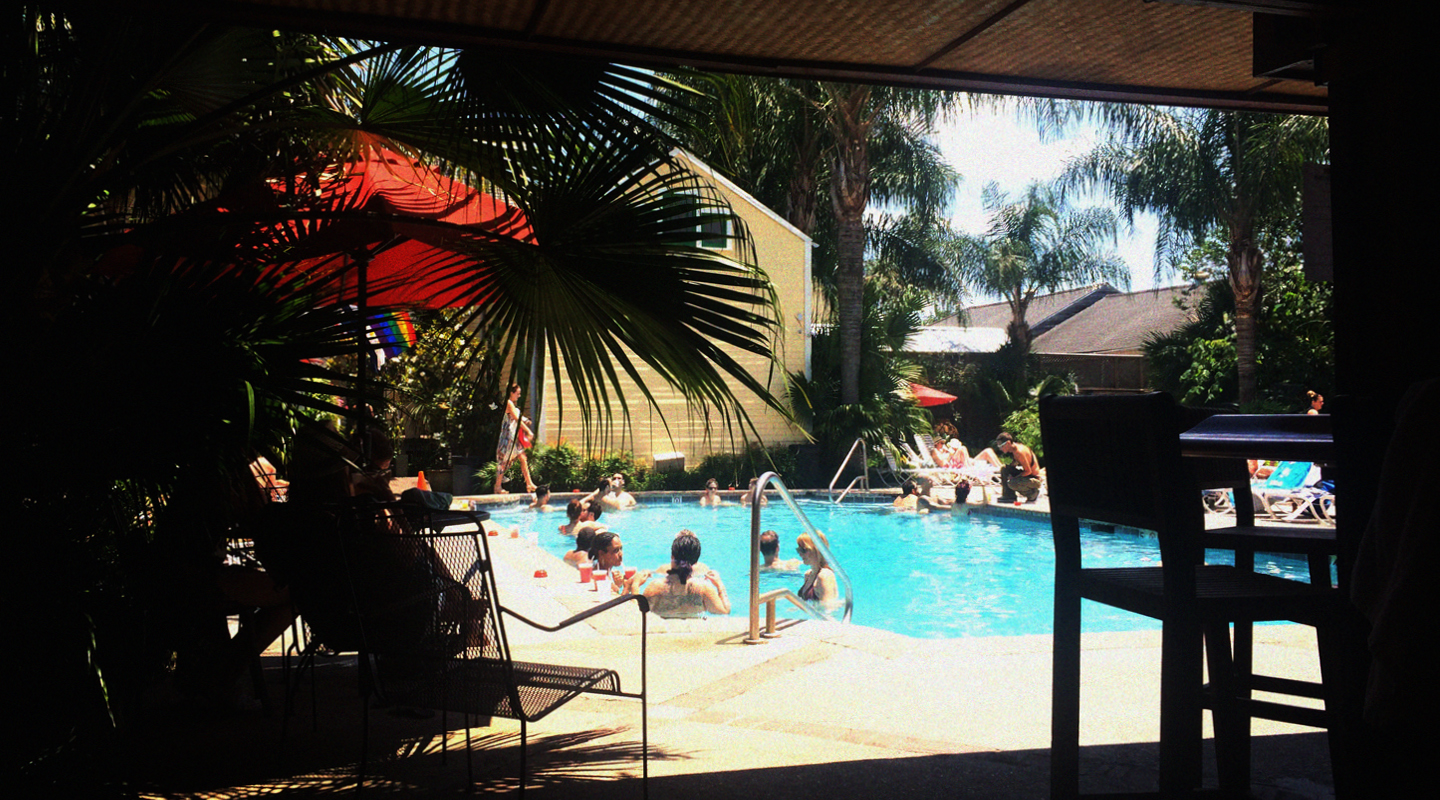 All you need to know about this one-of-a-kind venue can be summed up in two words: Clothing. Optional. Built in a 19th-century mansion (is there anything in this town that isn't?), this Bywater staple features a cabana bar, a pool, and a restaurant that boasts some of the freshest cuisine in town. Feeling a bit shy? Partake in the bottomless mimosas, which are guaranteed to loosen your inhibitions.
Marigny Opera House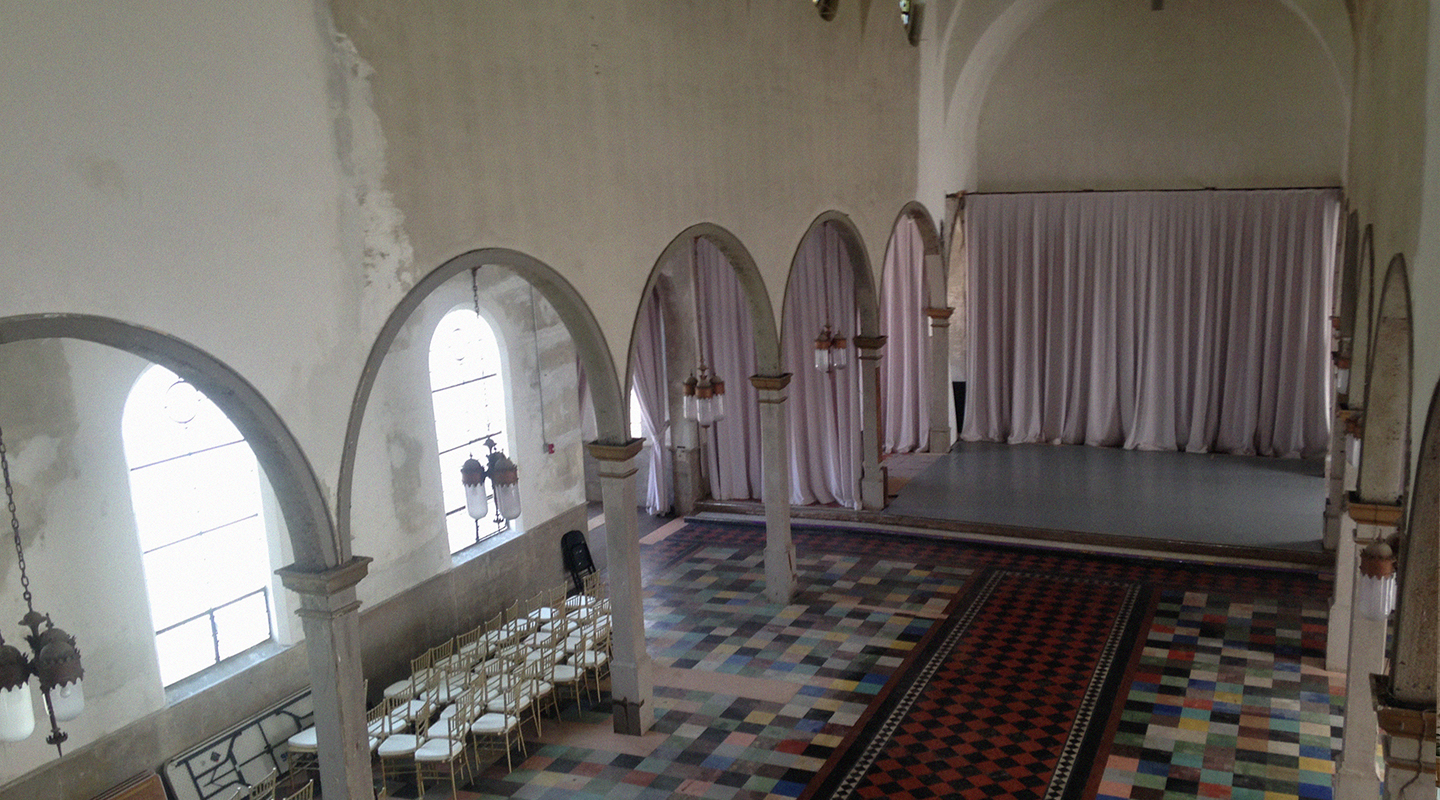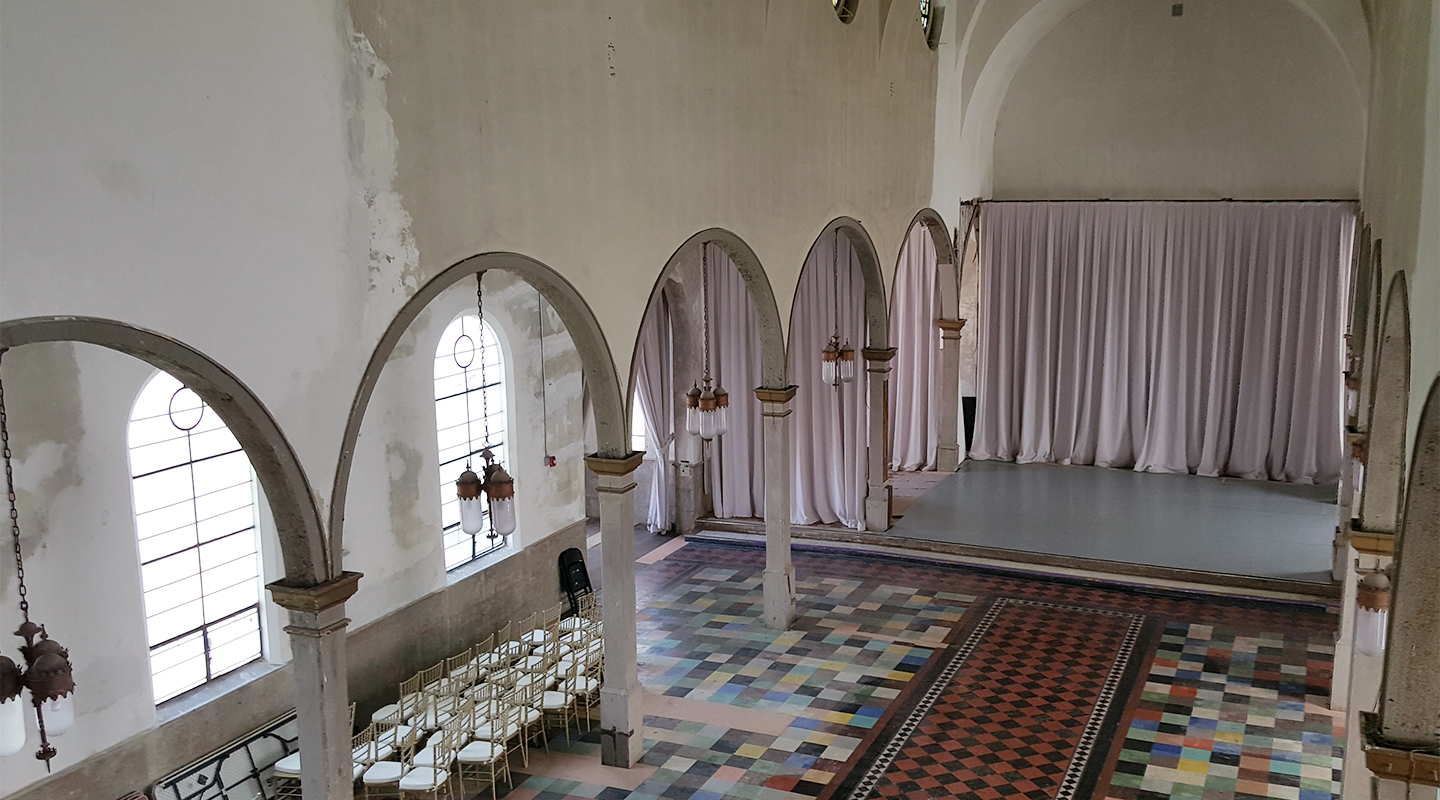 This stunning 19th-century, church-turned-arts venue gained national attention when the Knowles clan took it over for Solange's highly publicized wedding last year. Now you and your crew can visit the beautiful gothic space and recreate those infamous wedding photos with your Galaxy S®6. Beyonce not included.
Poets on Frenchman's Street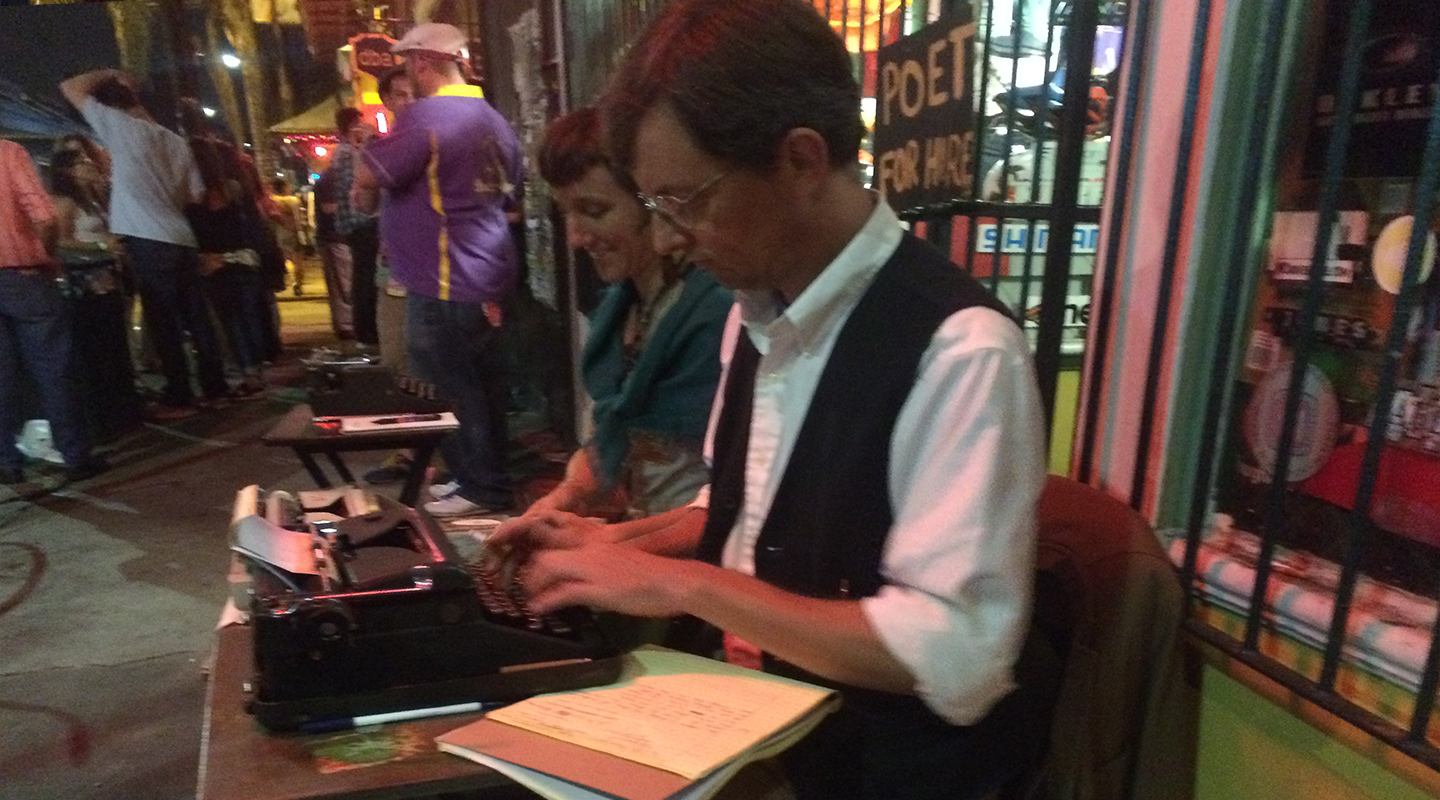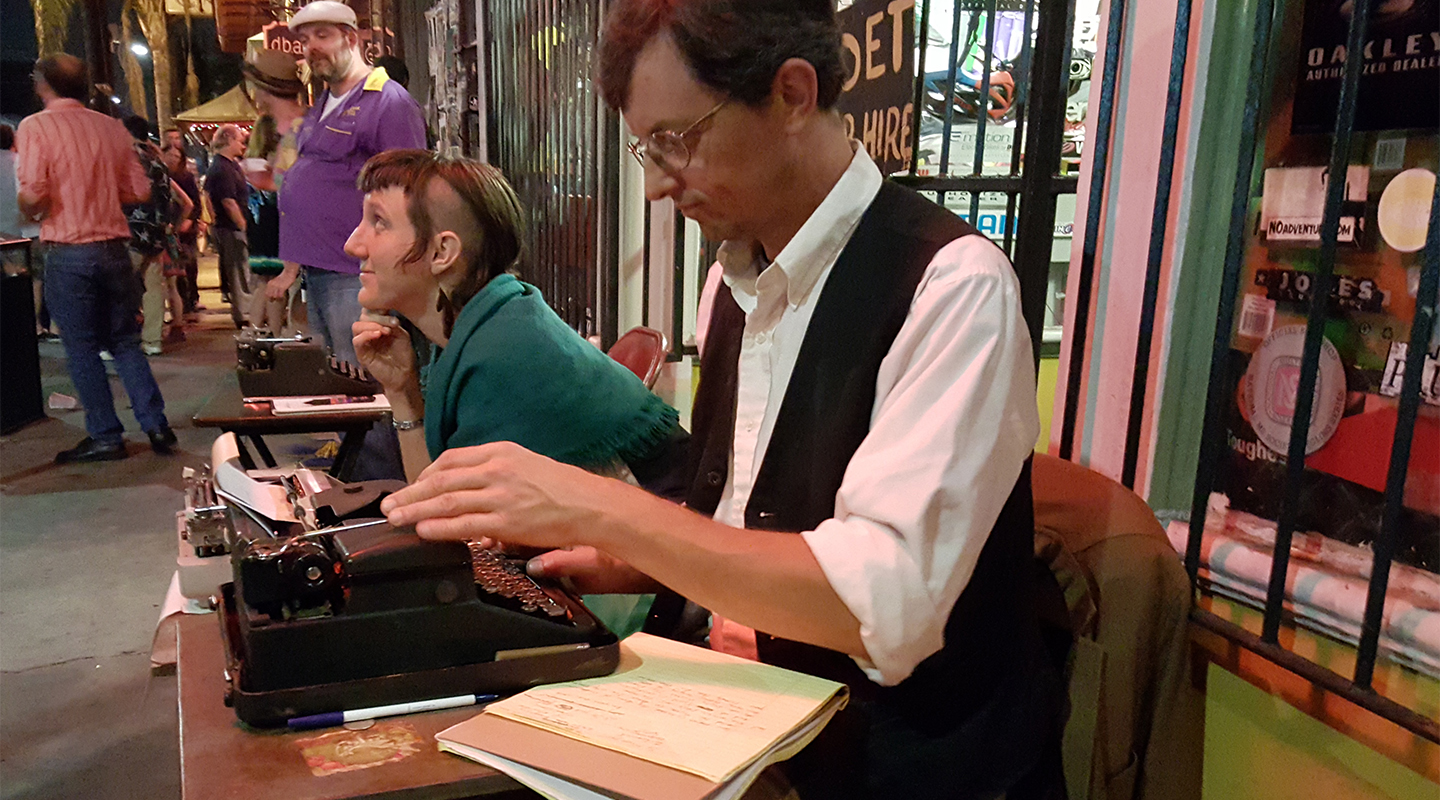 Meet Ben Aleshire, the Big Easy's beloved poet-for-hire. The dashing French Quarter denizen delights locals and tourists alike, by crafting unexpected turns of phrase on his trusty typewriter. Only in New Orleans can someone turn something as deeply personal as poetry into communal performance art and get away with it.
Voodoo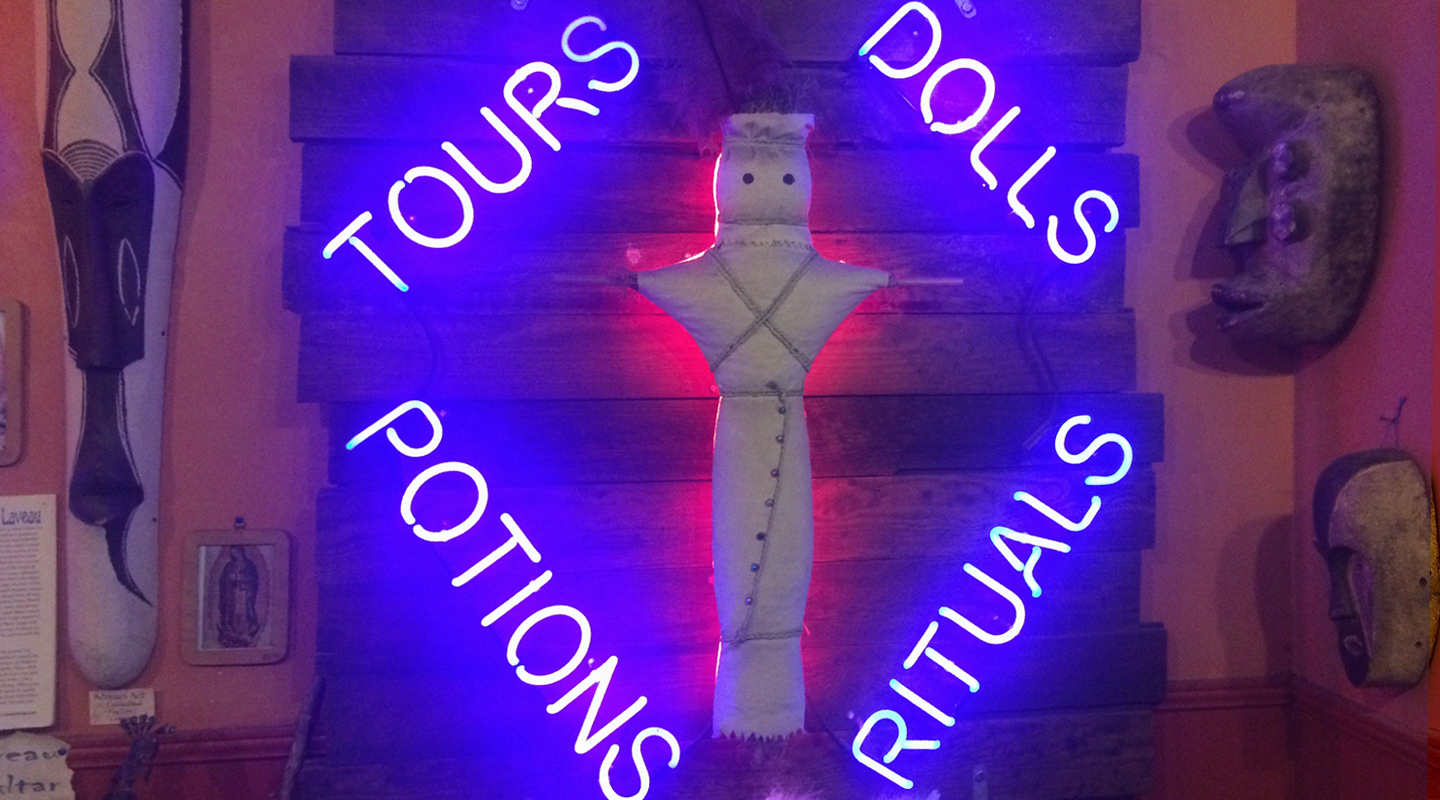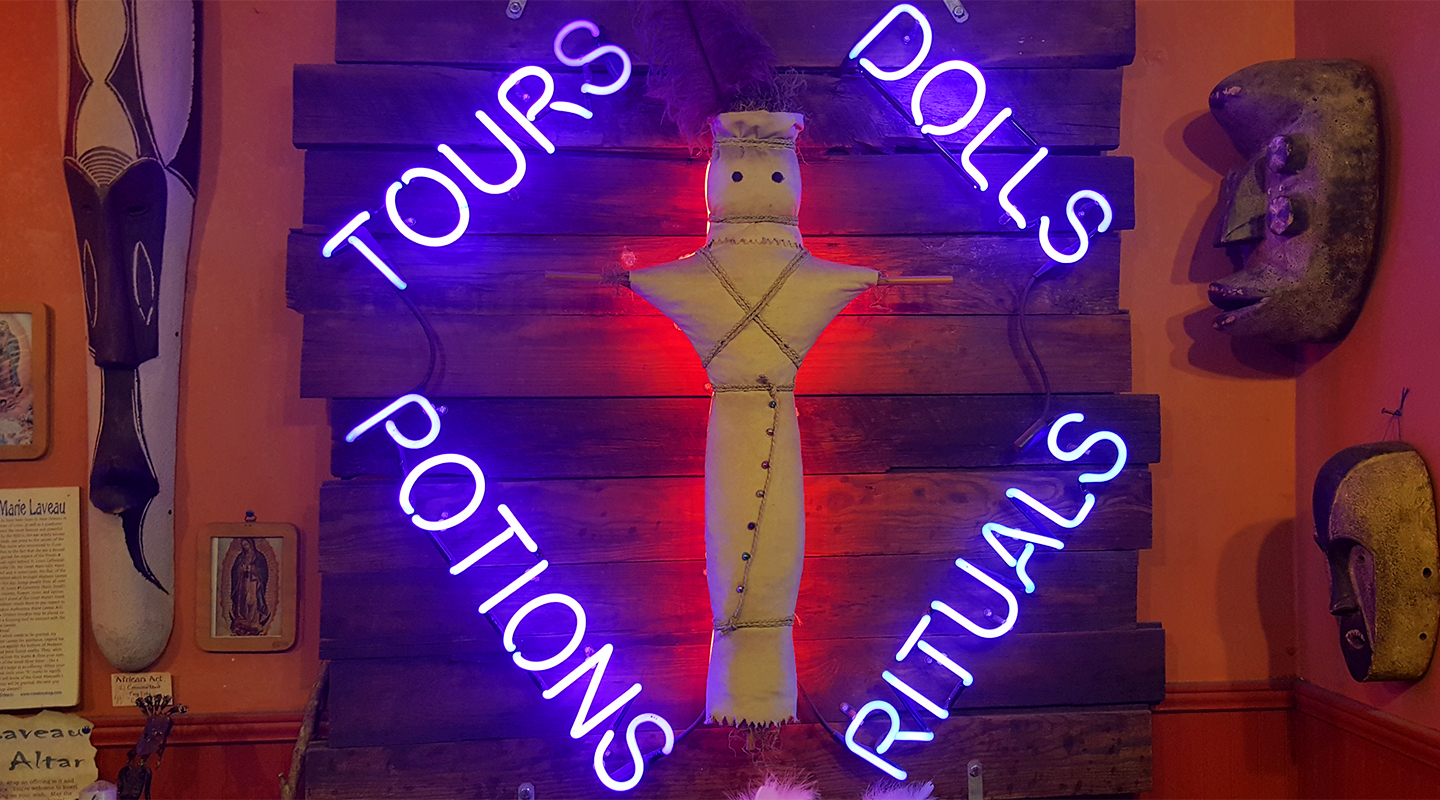 For most of the country, Voodoo is black magic practiced by bad people in bad movies. But in The Big Easy, the tradition is a cultural cornerstone deeply imbedded into the city's fabric. Be sure to visit the French Quarter's many voodoo-dedicated shops, and delve into one of the many books of spells available.