Published by

The 30-Minute Recharge: Atlanta
Connectivity Without Concern
Atlanta has been called a city "so transient it barely recognizes itself." Well, after game-changing civic investments and the emergence of trendy neighborhoods like Buckhead and Virginia-Highland, the ATL is now a cosmopolitan powerhouse teeming with sprawling urban parks, diverse drinking dens, and groundbreaking restaurants that serve up some of the finest southern cuisine this side of the Mississippi. So put on your Braves cap, grab an ice-cold Coca-Cola, and let's find out how Hotlanta got its name.
Sister Louisa's Church of The Living and Ping Pong Emporium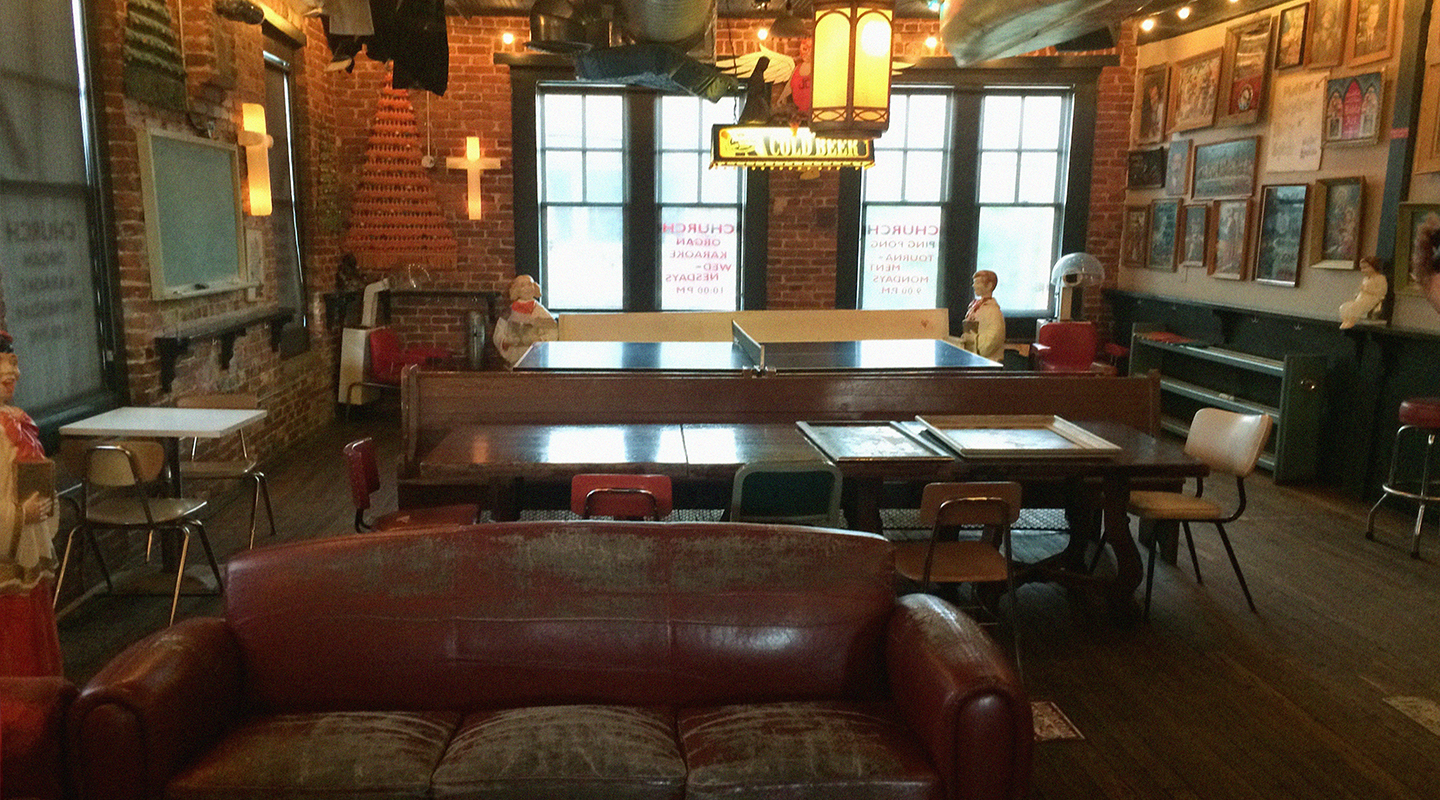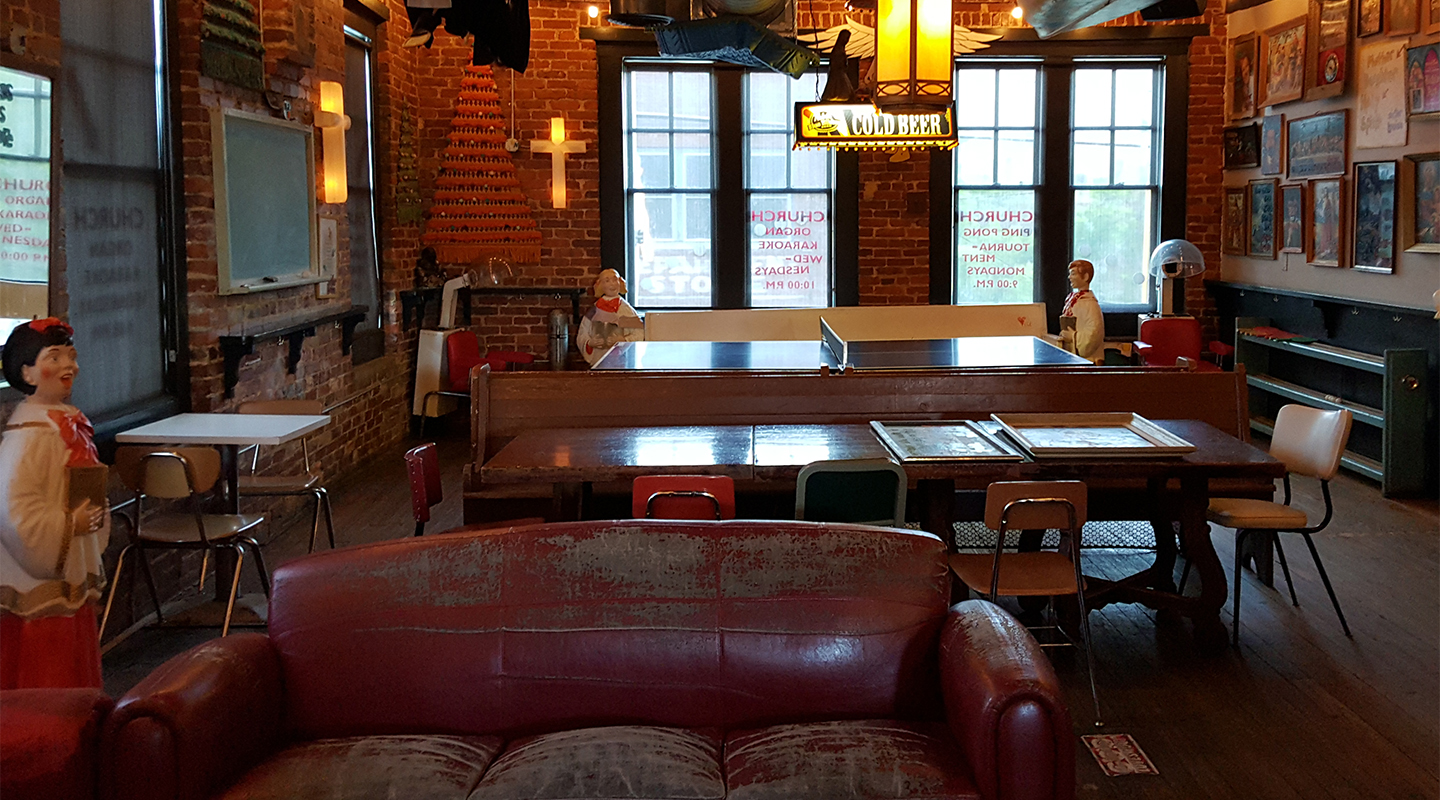 Come on in, Precious!
This off-the-wall watering hole is the brainchild of Grant Henry, aka Sister Louisa, and serves up a wildly artistic expression of his "thoughts of Religion, Politics, and Sexuality, having grown up in the proper South." Ignite your creative soul and perfect your backspin, but don't let the name fool you: The only deity you'll find in this church is the God of Suds.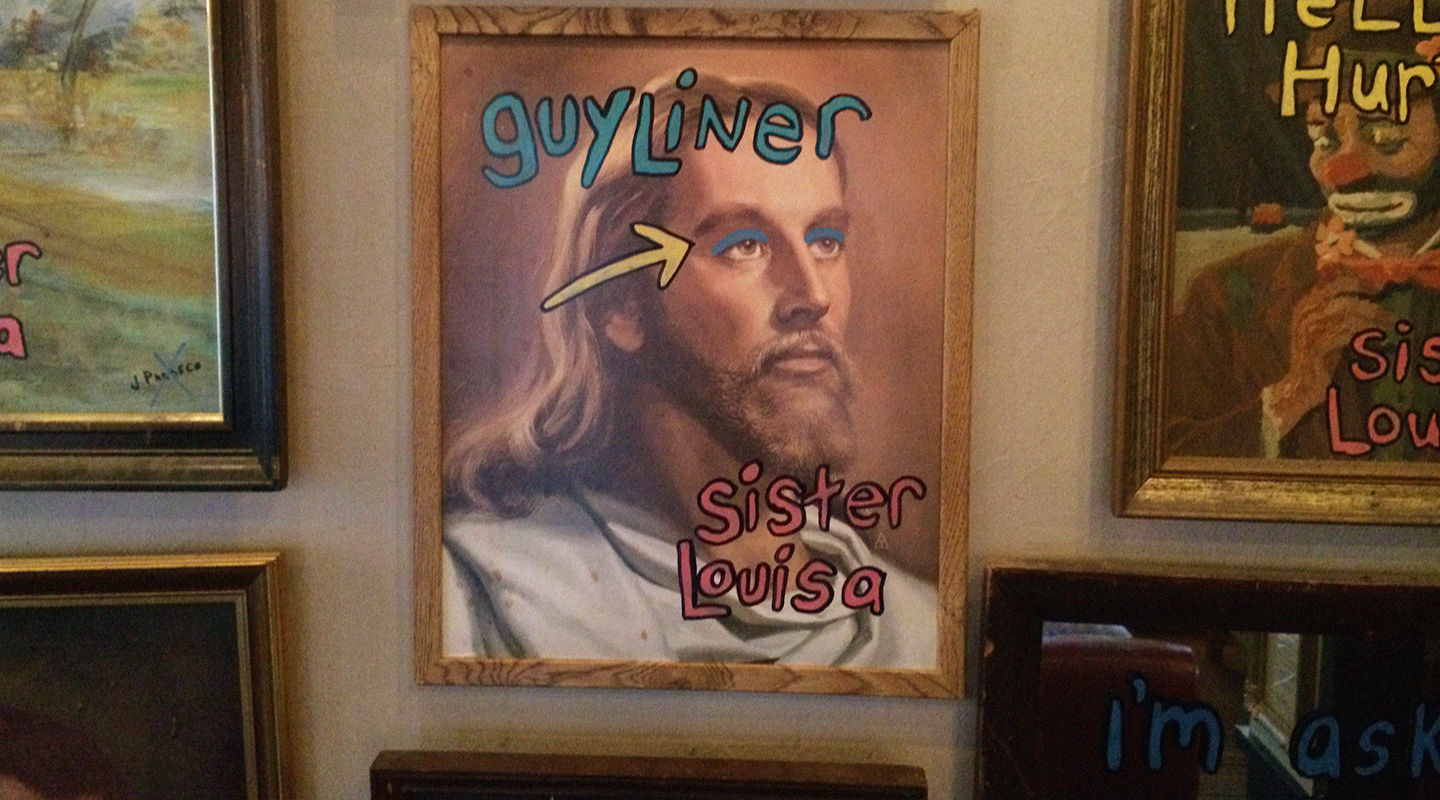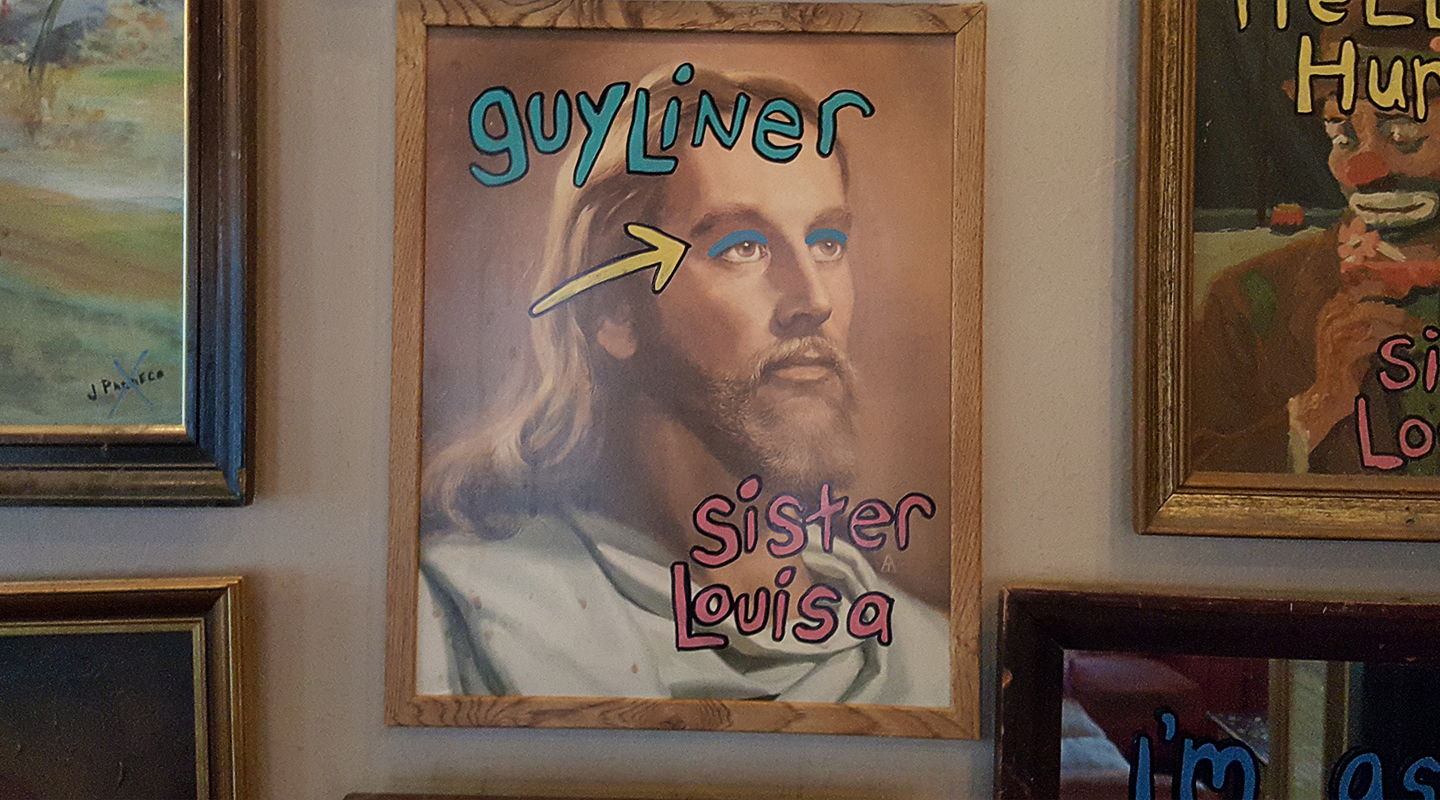 Since opening in 2010, former divinity student-turned-artist Grant Henry's church-themed bar has been attracting both locals and tourists who are eager to worship at the altar of good times, while gaining national attention for its controversial skewering of religious culture. Choir-themed karaoke anyone?
The Optimist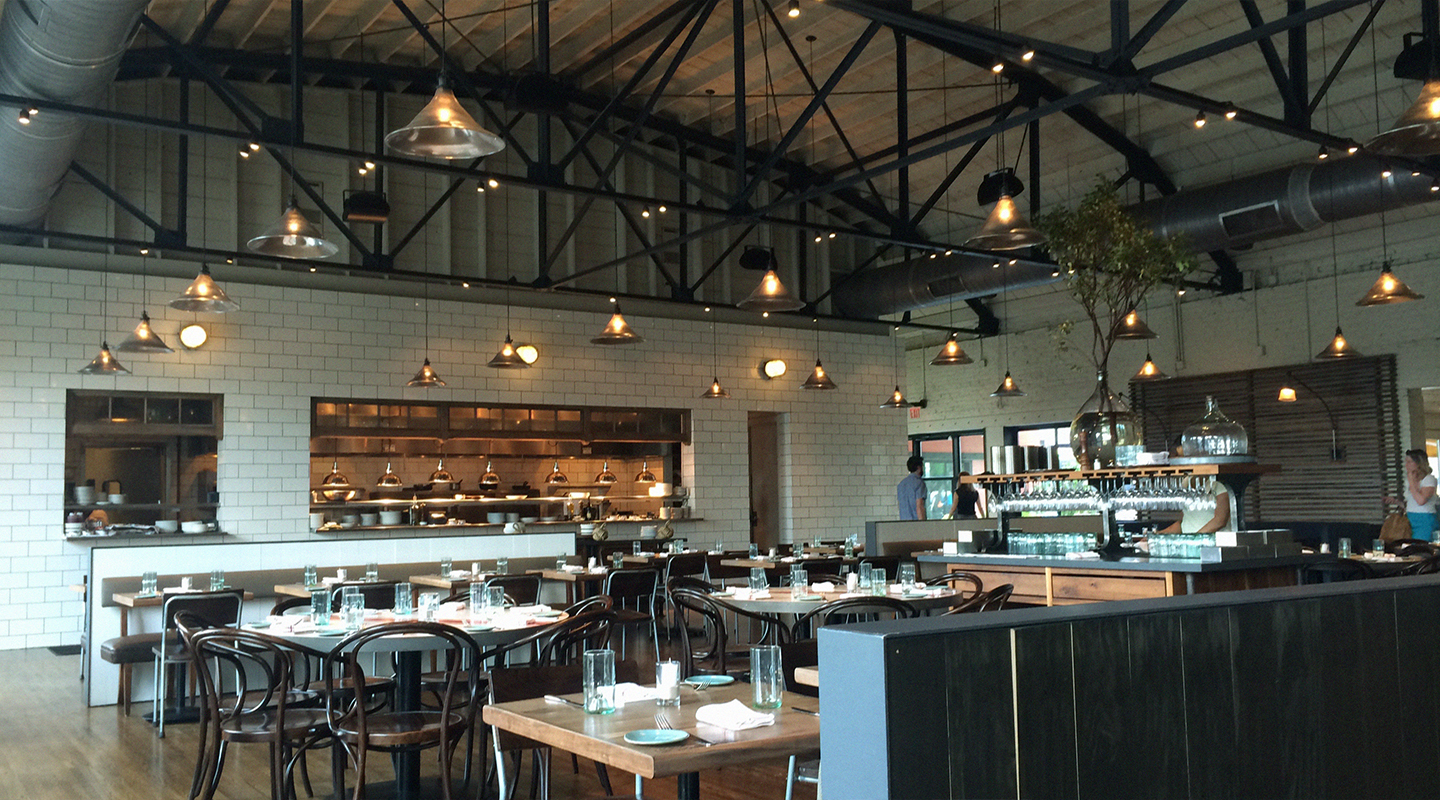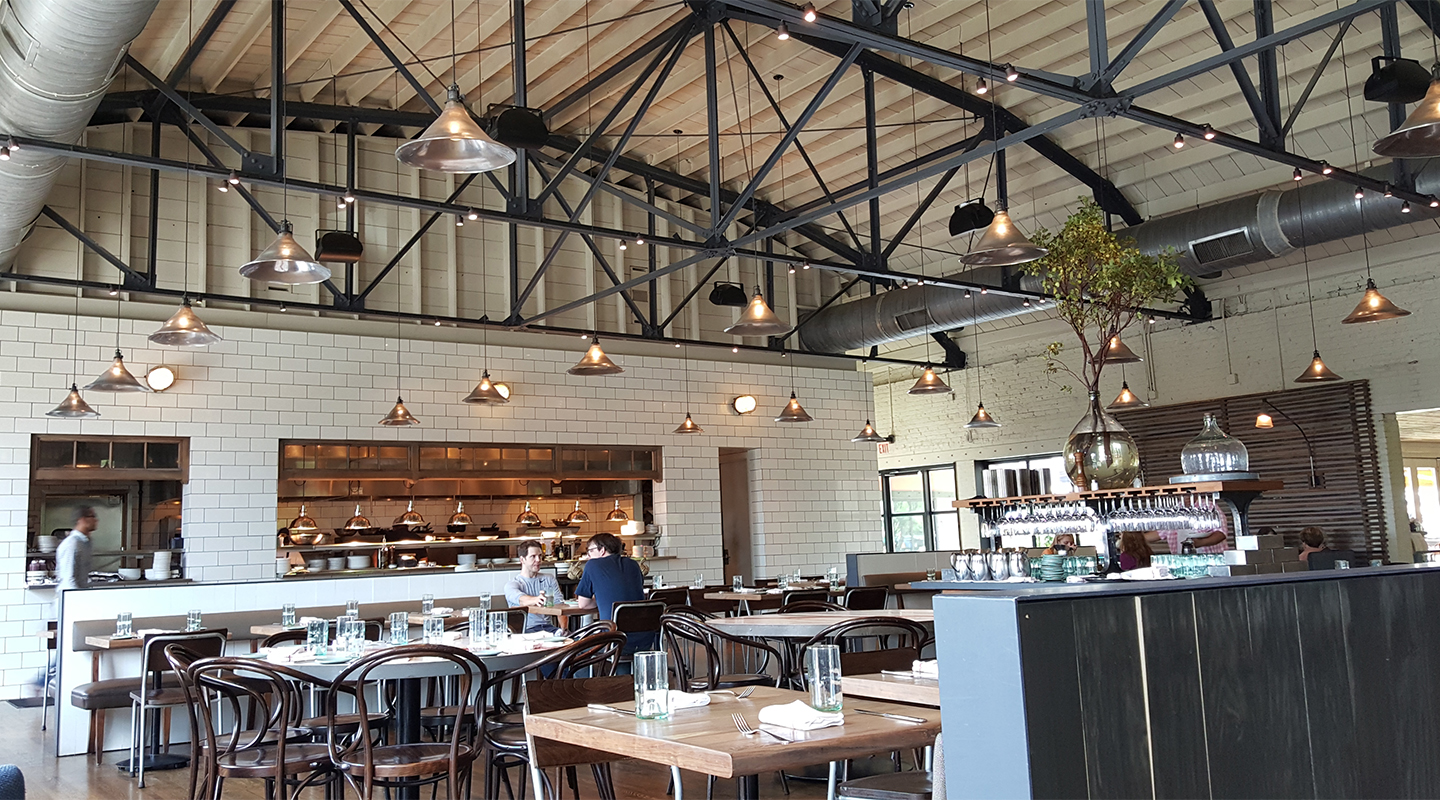 Fresh fish is hard to come by in the landlocked city of Atlanta, which is what makes this sprawling, sophisticated seafood emporium such a wonder. From renowned chef Ford Fry, this former ham-curing warehouse is now home to unforgettable dishes like head-on Georgia shrimp coated in chile-lime sauce, and a luxurious lobster roll that would give its New England counterpart a run for its money. The floor-to-ceiling windows coupled with the Samsung Galaxy S®6's 16 megapixel camera will make your plate of freshly shucked oysters Instagram-ready.
Turner Field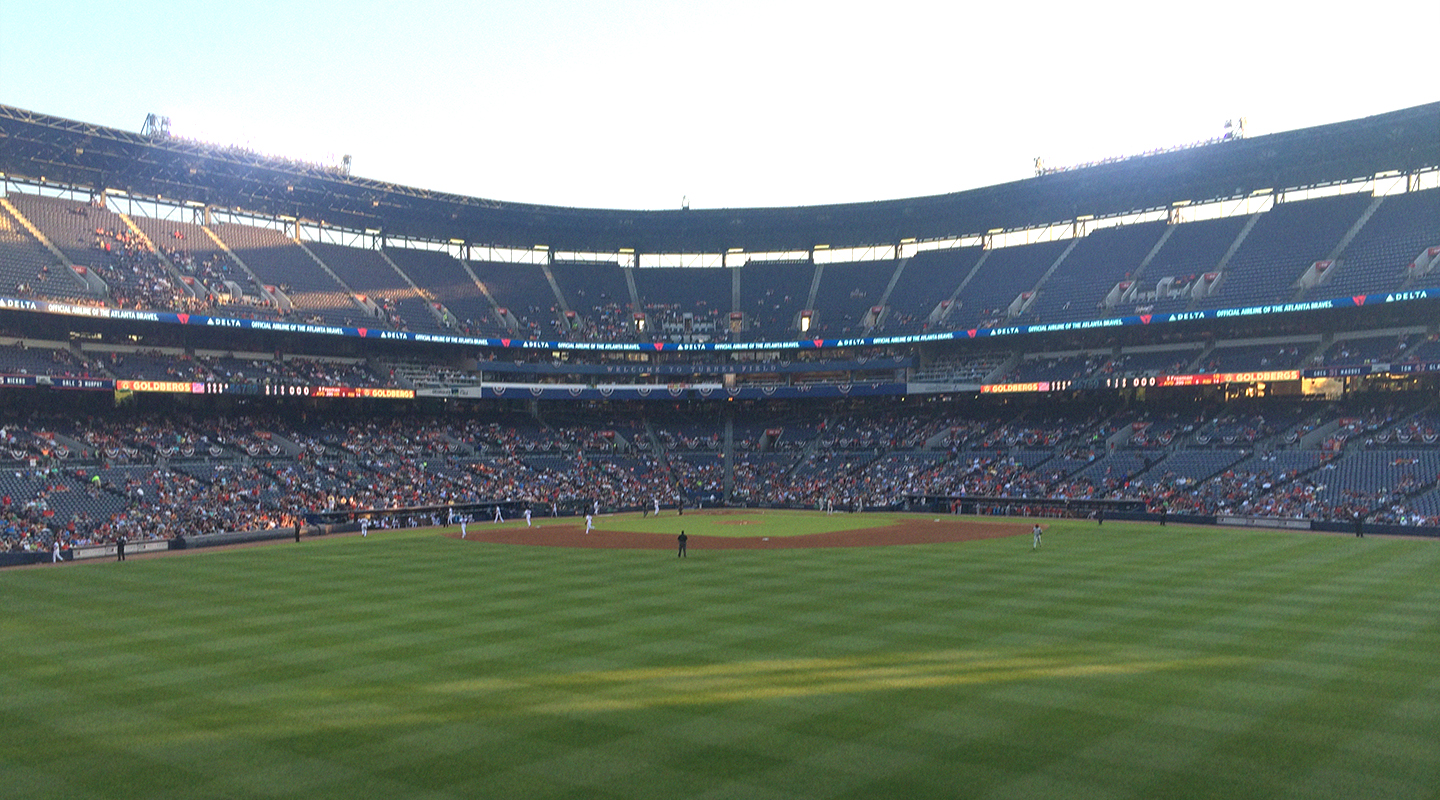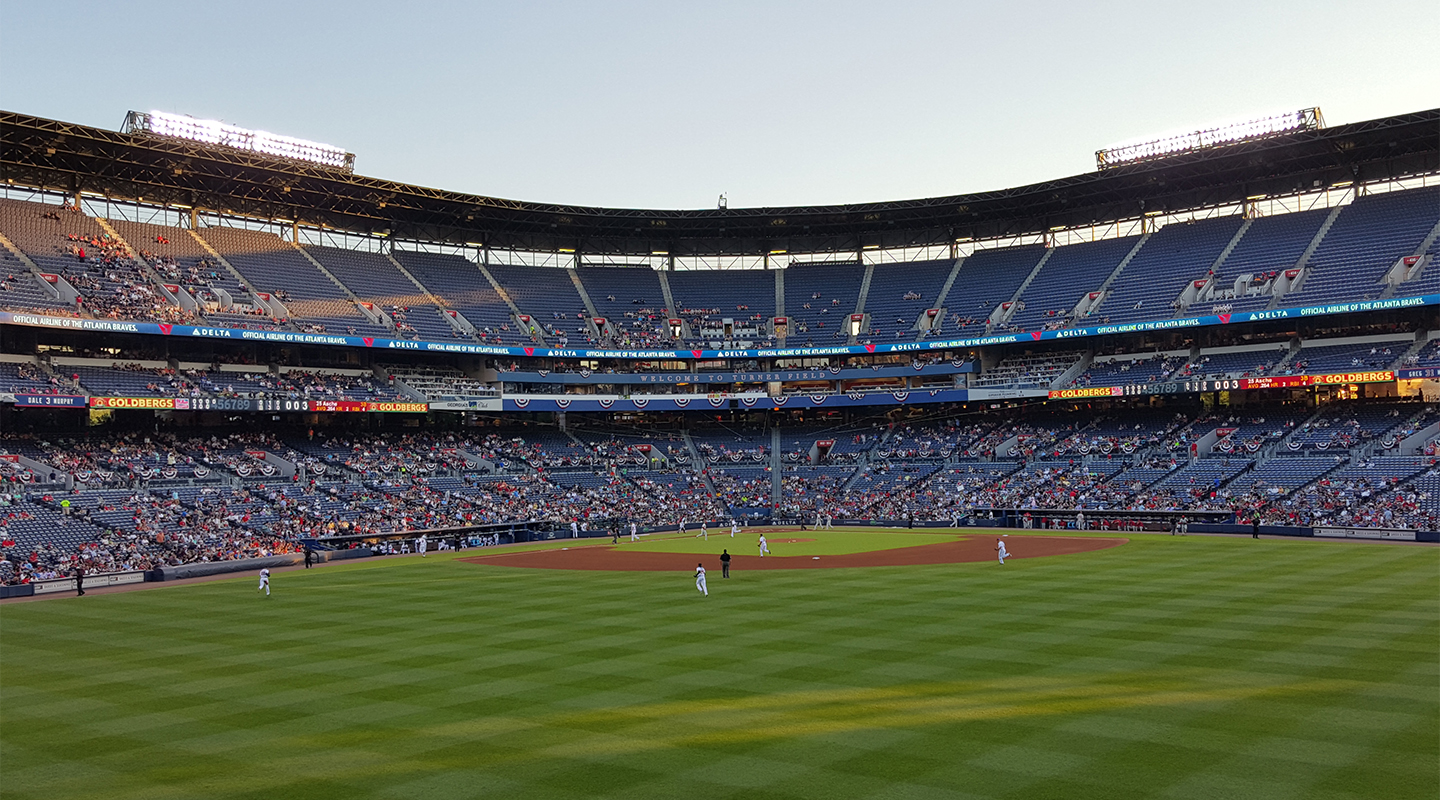 Unlike the showy, newfangled ball yards that have risen since The Ted's (as it's lovingly called) inaugural 1997 season, the home of the Atlanta Braves has managed to maintain its retro charm after all these years. And with over 330 Wi-Fi access points, make sure you check-in with your Galaxy S®6 one last time before Turner Field's final game is played when the Braves move to the suburbs in 2017.
Living Walls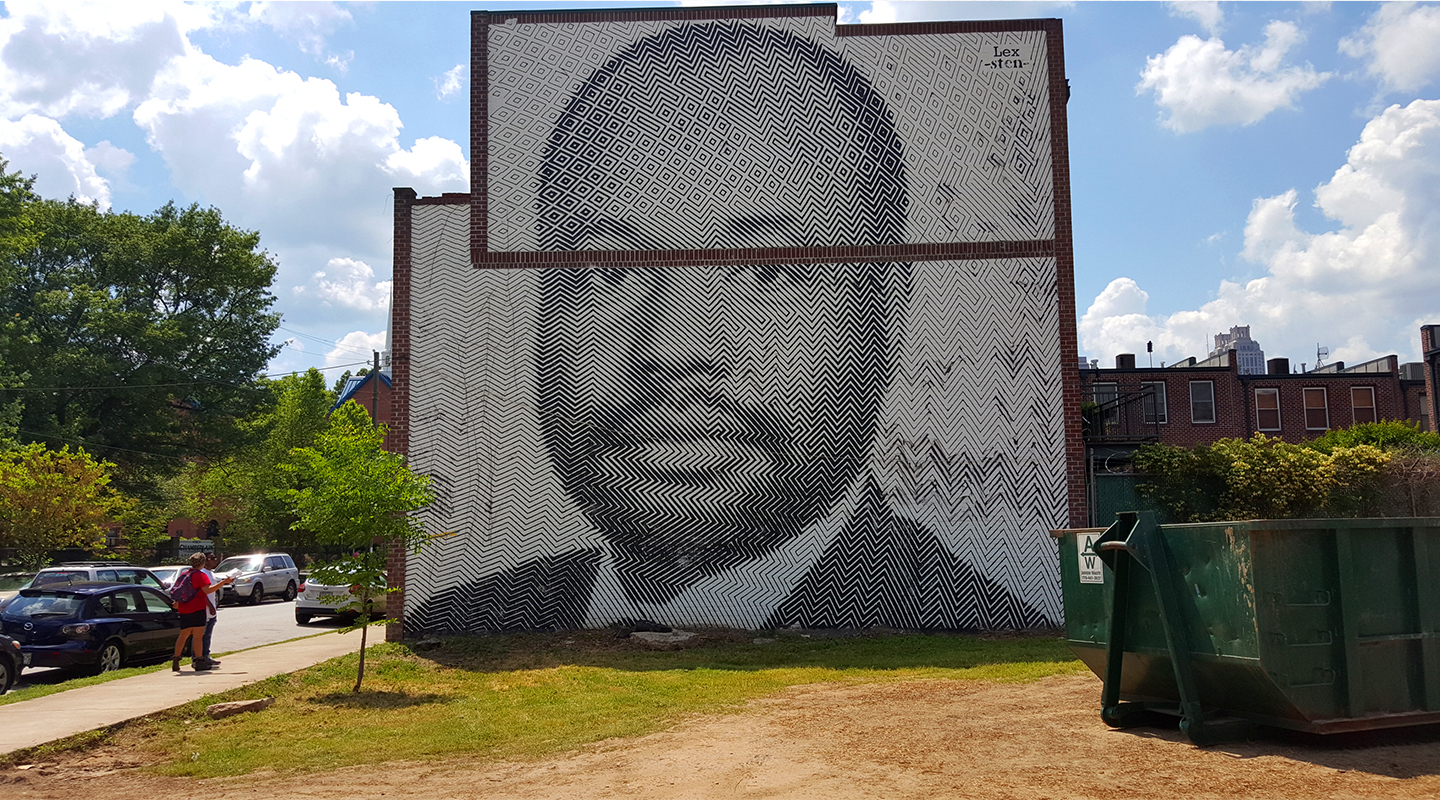 Atlanta is no stranger to civic decay, the unfortunate byproduct of a foreclosure rate that ranks among the highest in the country. That's why this expansive revitalization project is so vital. The idea is simple: Gather the most acclaimed street artists in the world and let their imaginations transform ATL's most derelict urban spaces into some seriously stunning public art.
The Levy Parterre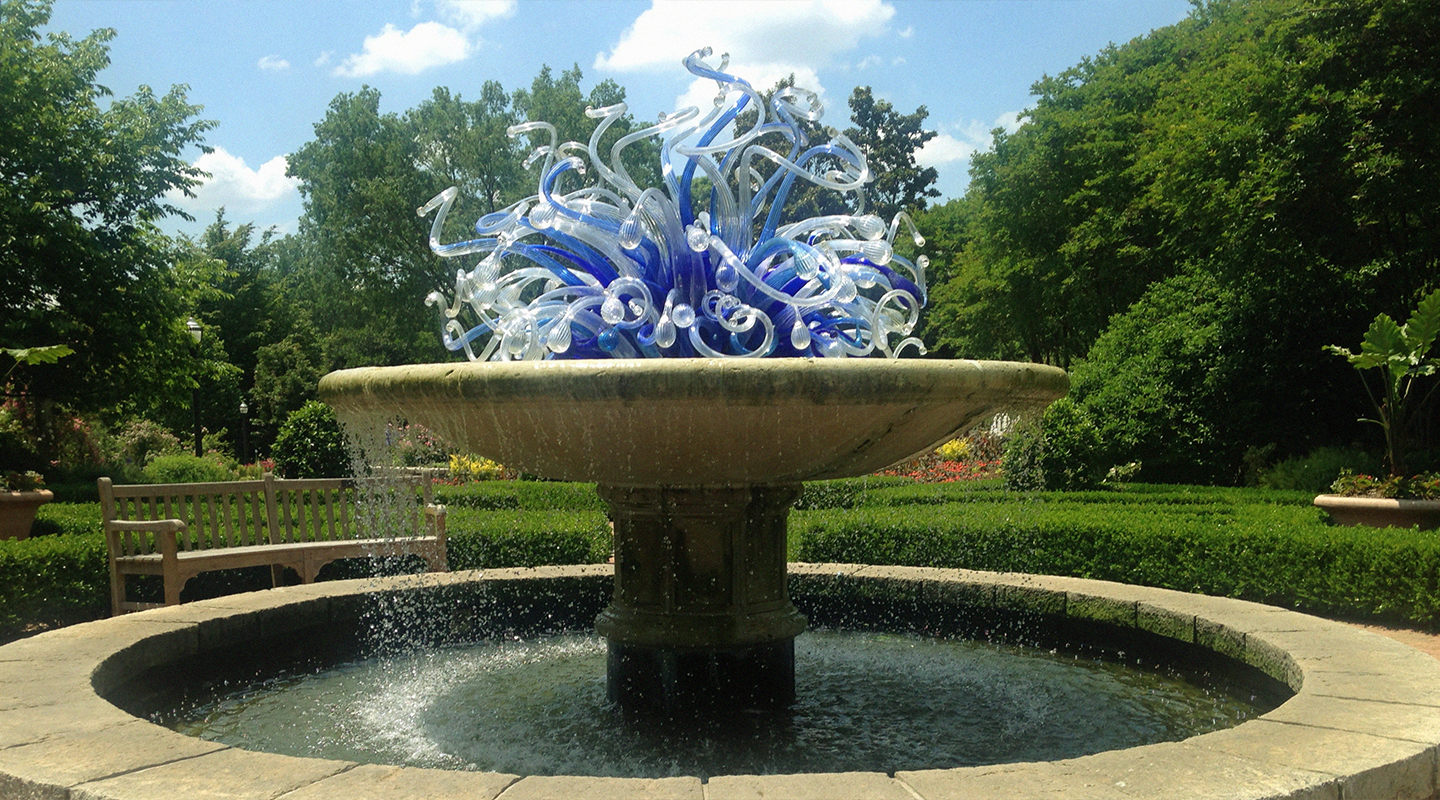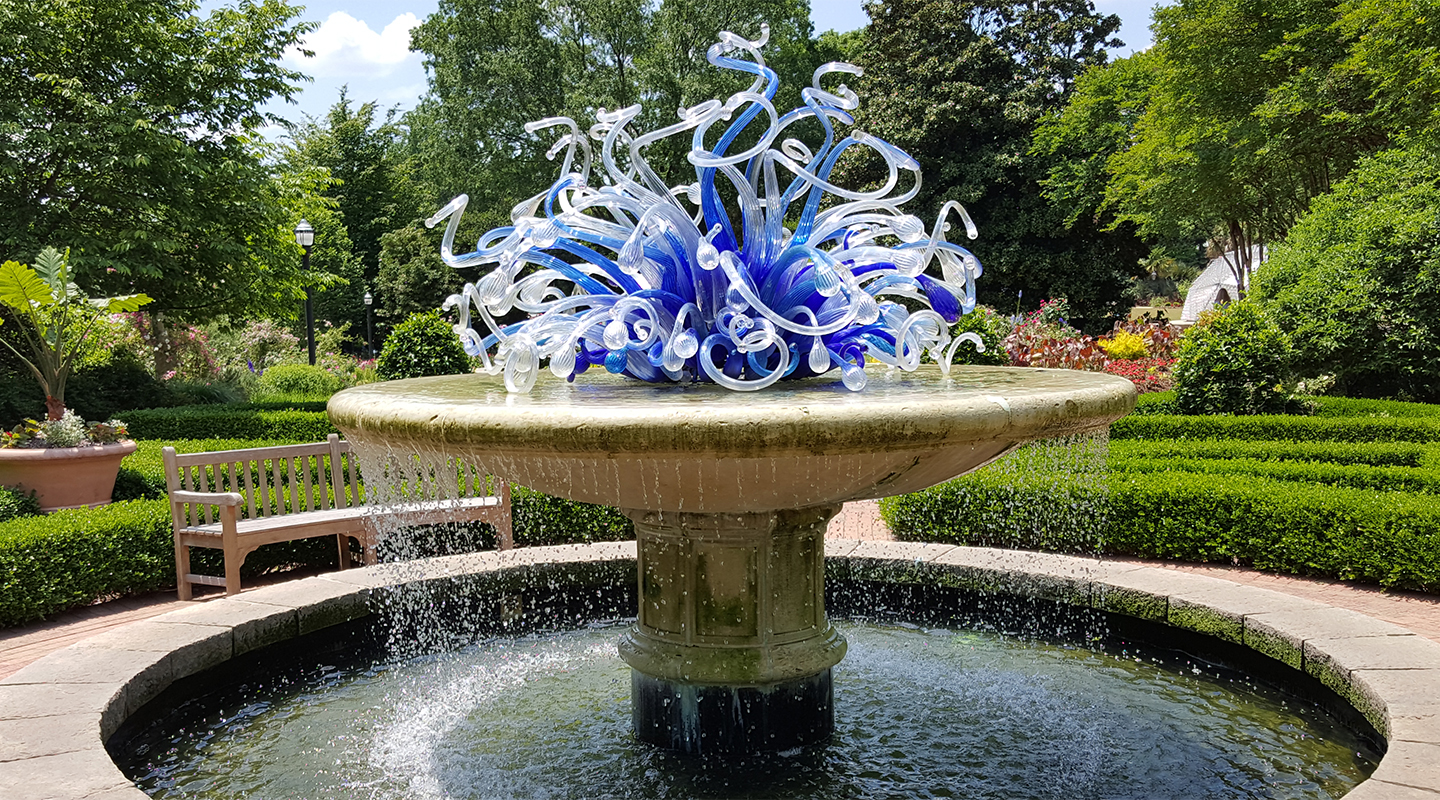 Modeled after the ornate gardens of the French Renaissance, this idyllic sanctuary can be found among the splendour of Atlanta's botanical garden, which is consistently ranked among the best in the country. The highlight of the award-winning parterre is the Italian limestone fountain, which features a stunning glass sculpture from artist Dale Chihuly.
Cascades Garden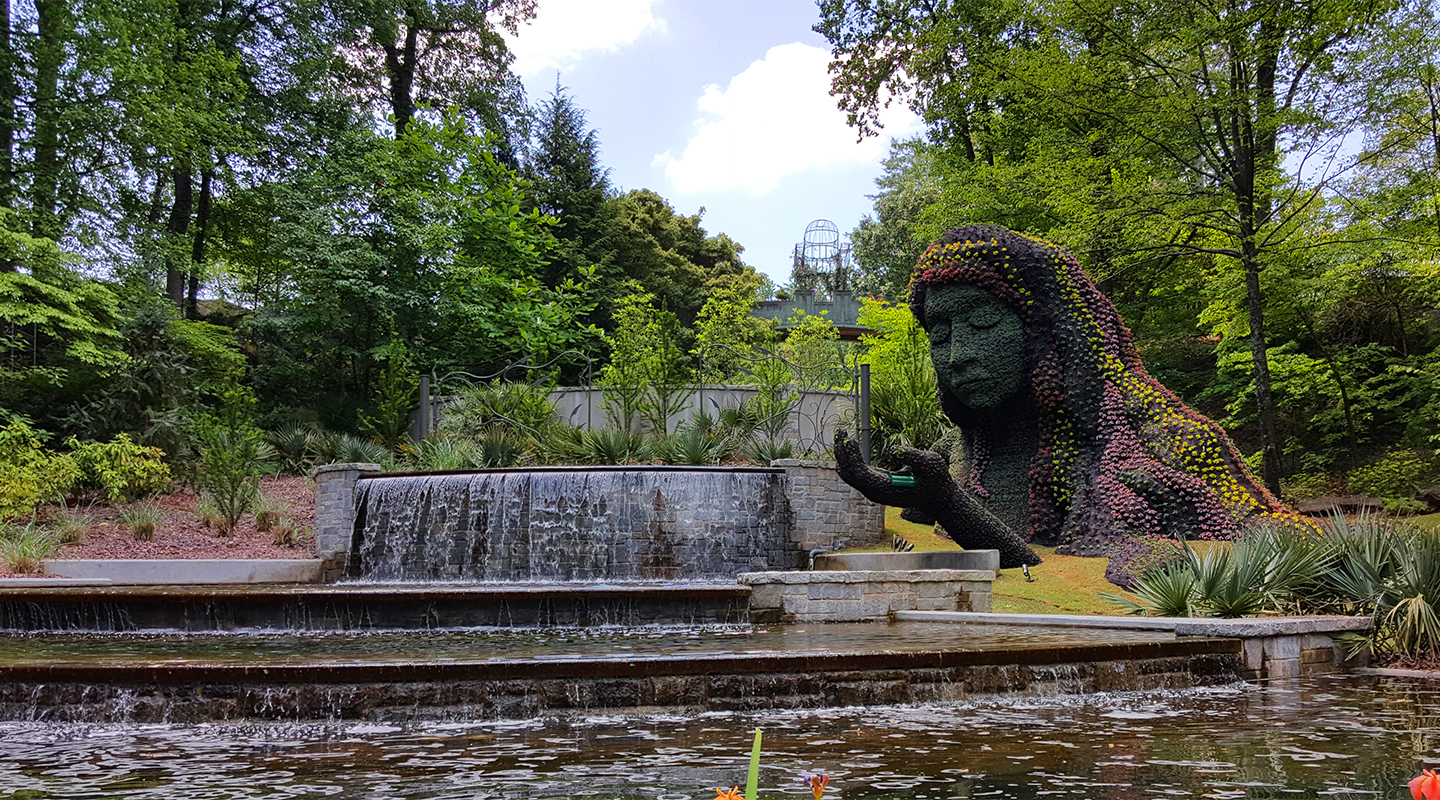 It may not be the Hanging Gardens of Babylon, but this tranquil oasis in the city's famed botanical garden comes pretty darn close. With its flowing waterfalls, lush landscaping, and beaming sunlight, there may be no better place to recharge your batteries in all of Hotlanta.