What in the World Does That Invention Do?
Quiz: Match these gorgeous 18th- and 19th- century patent models to their purpose.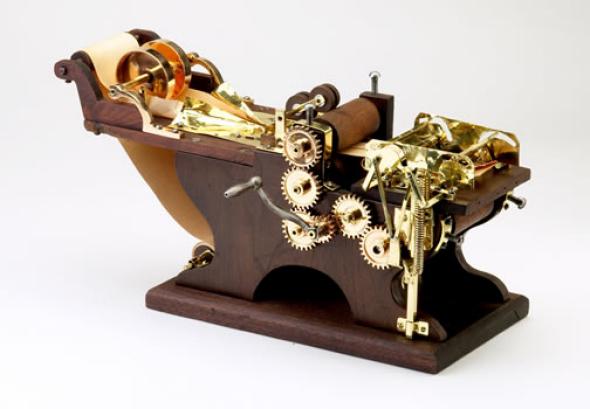 How do you convey the concept of a telephone or sewing machine to someone—say, a patent examiner—who has never seen one before? The Patent Act of 1790 tackled this issue by requiring all patent applicants to submit a scaled-down model of their invention. This spawned a vibrant industry of professional patent model makers. They crafted hundreds of thousands of models before the patent office ran out of storage room in the 1870s and requested that inventors stop sending them.
Now these models are collectors' items. Alan Rothschild has amassed more than 4,000, the largest private collection. He discovered patent models at an antique show in the early 1990s. "I thought, These are the craziest, most interesting things I've ever seen," Rothschild recalls. "I didn't even know they existed." Items from his collection have been exhibited at the Smithsonian American Art Museum. Curator Charles Robertson selected a mix to showcase the diversity of early inventions. "Some are so familiar-looking," says Robertson, while others are completely opaque.
Take our quiz: Can you guess what these inventions are?