Live-Tweeting Today's Big Apple iPhone Event
We're live in Cupertino with up-to-the-minute coverage.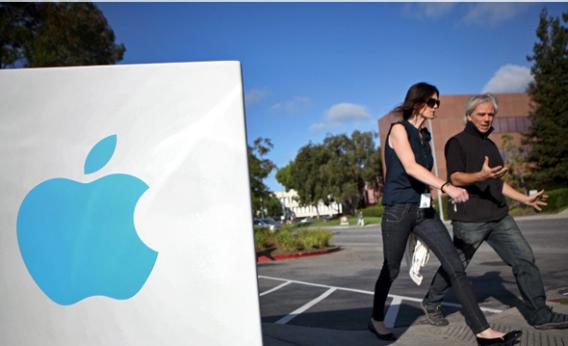 The rumors and reports have been leaking out for months. For the first time, Apple is expected to unveil two new iPhones this year, rather than just one. At today's event at Apple headquarters in Cupertino, Calif., we'll probably see an upgrade to the iPhone 5, likely dubbed the 5S, which will look and feel pretty much the same as today's model. There's a good chance this one will be faster, though, and will reportedly include a fingerprint scanner built into the Home button—a feature meant to keep your data secure from snoopers. Also, the phone will come in an extra color, gold (or "champagne," as some had dubbed it), along with standard black and white.
Then there's the second new iPhone, which some have reported will be called the 5C. Apple will tell you that the C stands for color, though it could also double as "cheap." This model will likely be made of plastic rather than the aluminum found in the high-end iPhone, and Apple is expected to sell it for between $400 and $500, which is cheaper than the $650 it charges for the iPhone 5. (That's the price carriers pay; you pay less when your carrier offers you a discount in return for signing a two-year contract.) The cheaper iPhone could be attractive in developing markets like China and India, where many phones are sold without carrier contracts.

The final big thing today is iOS 7, Apple's new mobile operating system. The company unveiled the software earlier this summer, and since then it's been available as a prototype to developers. Today Apple is expected to announce the software's public release date, when most iPhone users can download the new OS.
I'll be at Apple's headquarters in Cupertino covering the festivities live on Twitter.