Facebook's Privacy Pivot
Why Mark Zuckerberg is trying to win back users' trust.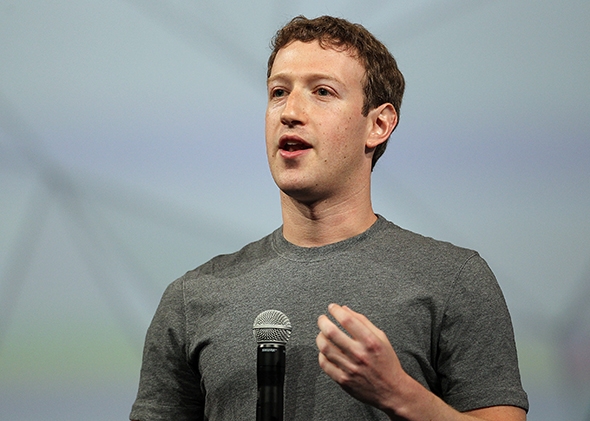 That was then. Now, it seems, privacy is back—not just as a social norm, but as a business model.
On a conference call with investors on Wednesday, Zuckerberg singled out privacy features and private services like messaging and anonymous logins as keys to the company's future growth. Why? "Because," he said, "at some level, there are only so many photos you're going to want to share with all your friends."
He's right. From WhatsApp to Snapchat to bitcoin to Secret and Whisper, privacy is as hot today in the technology industry as "sharing" and "openness" were four years ago. And Facebook intends to capitalize on it—provided it's not too late.
To be fair, Facebook's about-face on privacy has been in the works behind the scenes for a while now. I met in March with a pair of managers from the company's "privacy product and engineering" team, which was formed in early 2012. Their job is to think about nothing but privacy all day. Making privacy a product in itself, like the news feed or Facebook Messenger, "allowed us to think about it a little more holistically, in a little more of a user-centric way," product manager Mike Nowak told me.
In the past six months, that shift in focus has become apparent.
April brought a new "anonymous login" feature that will allow Facebook members to verify their identity to apps and websites without giving away any personal information. In May, the company quietly took a step that few would have imagined four years ago, when "openness" was all Zuckerberg could talk about: It changed the default audience for new members' posts from "public" to "friends." And just this month Facebook rolled out a "save" function that lets people bookmark posts and content from around the Web—without revealing them to anyone else.
It was that flurry of privacy features and services that prompted one astute investor to ask Zuckerberg on Wednesday whether the company was undergoing "a strategic shift in thinking or tone with regard to privacy."
Usually, Facebook spokespeople reject the premise of such questions. The company has always cared about users' privacy, they insist—it's just a matter of evolving and improving over time.