The Super Bowl of Social Media
What Twitter's smartest culture and sports writers are saying about the Falcons, the Patriots, the commercials, and Lady Gaga.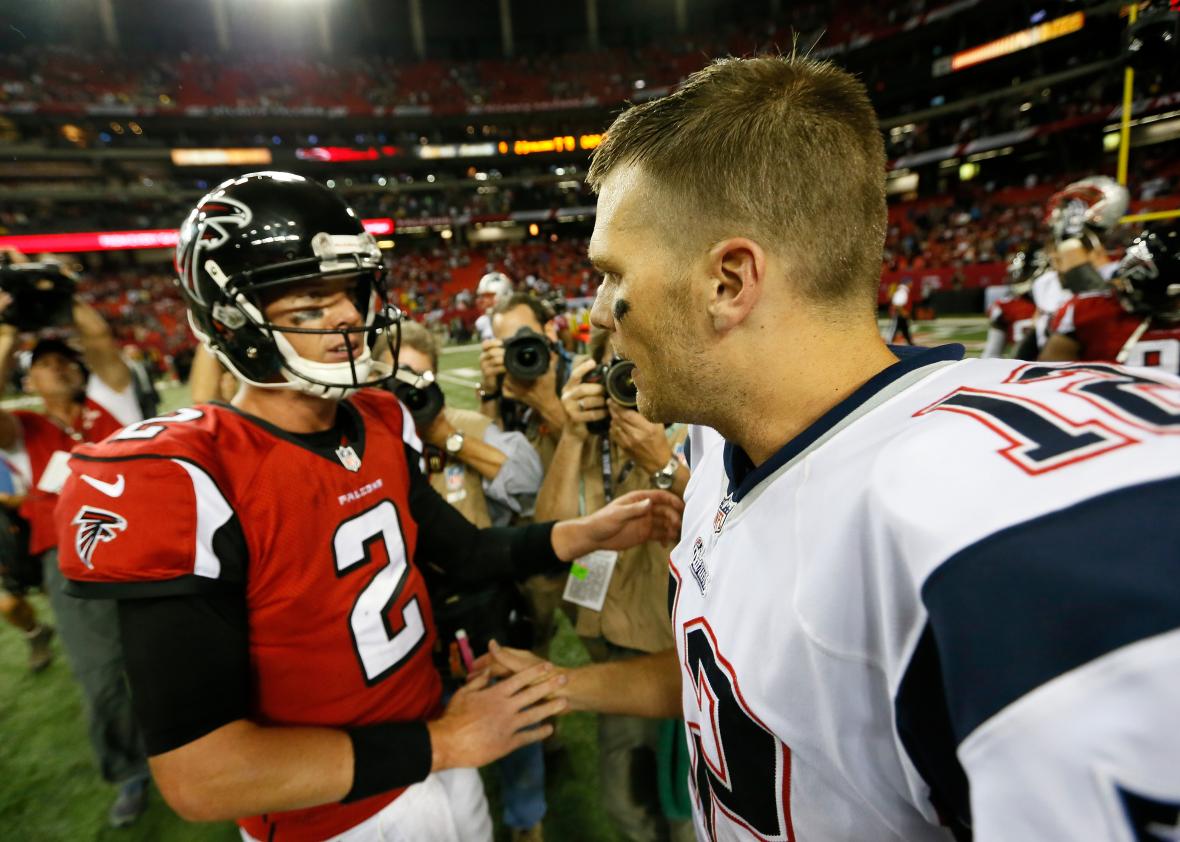 On Sunday night in Houston, the New England Patriots and Atlanta Falcons will battle for the right to hoist the Lombardi Trophy and will join forces to distract America from Donald Trump. During the game—and during the beer commercials and Lady Gaga's halftime show—you can follow along with our curated lists of the nation's best culture and sports writers. It stands to reason that the sports folks will stay focused on Tom Brady, Matt Ryan, and the action on the field. Will our nation's finest culture minds keep their eyes on the game or will their attentions be directed elsewhere? Watch the columns below to find out.