The Sports Likability Matrix
Rate any team in history on its greatness and likability.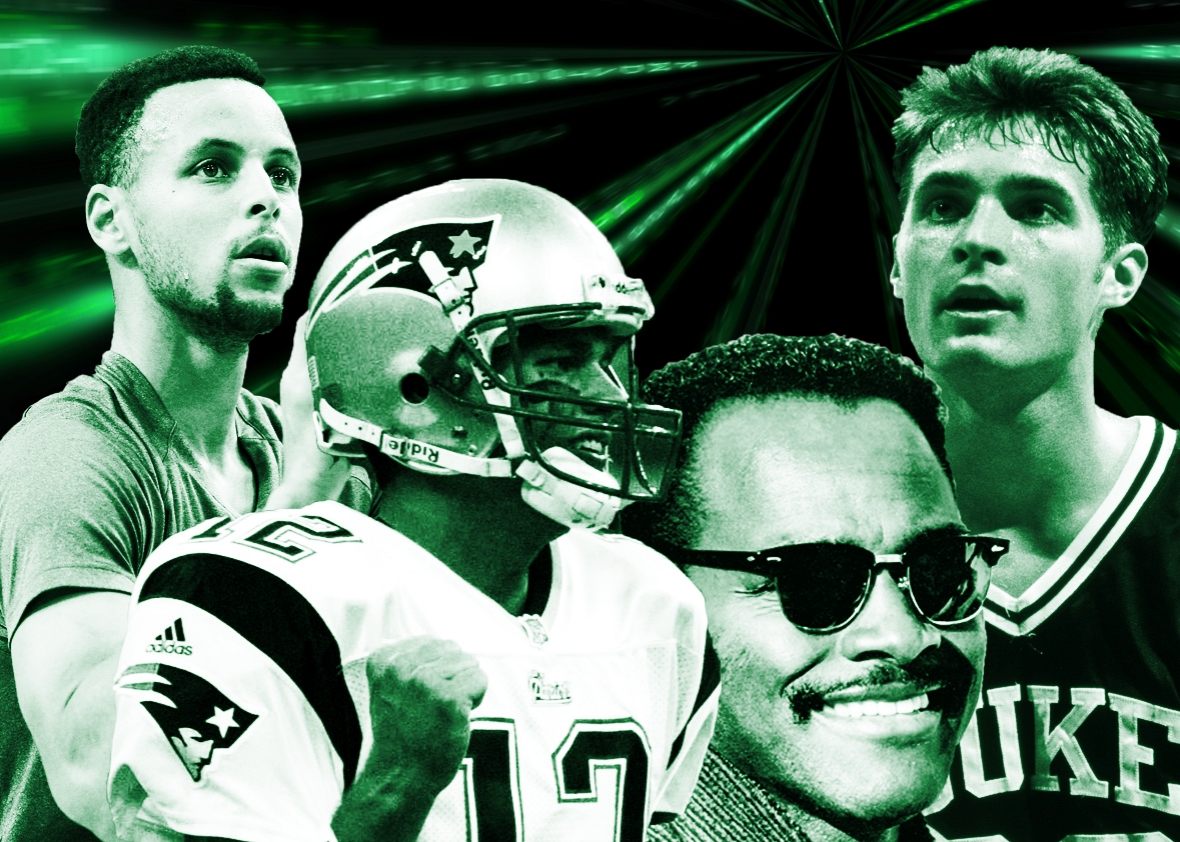 There are teams that go down in the record books, and there are teams that go down in history. To be one of the former, you have to be great; to be one of the latter, to be a team that fans of all stripes remember fondly years later, you need something else—a certain je ne sais quoi. In a word, you need to be likable.
To be both great and likable is no mean feat, as the 2015-16 Warriors have demonstrated. Dominance and ubiquity conspire to make villains of anyone. And what about at the other end? To be both bad and loathsome is a singular achievement in a sports culture that adores its underdogs. Which teams fall where on these scales is a matter of personal opinion, but we were curious if fans have arrived at some sort of consensus on these matters. To get an answer, we've created Slate's Sports Likability Matrix, which rates teams through history on their greatness and likability. It includes beloved teams that played well, beloved teams that played poorly, hated teams that played poorly, and hated teams that played well. Start with Slate's ratings. Click average ratings to see the ratings of Slate readers. Finally, click your ratings to add any professional basketball, football, baseball, or hockey team, or any college basketball or college football team to the grid, rate it yourself, and share your ratings with your friends.