The Tweet Bowl
What Twitter's smartest culture and sports writers are saying about the Super Bowl.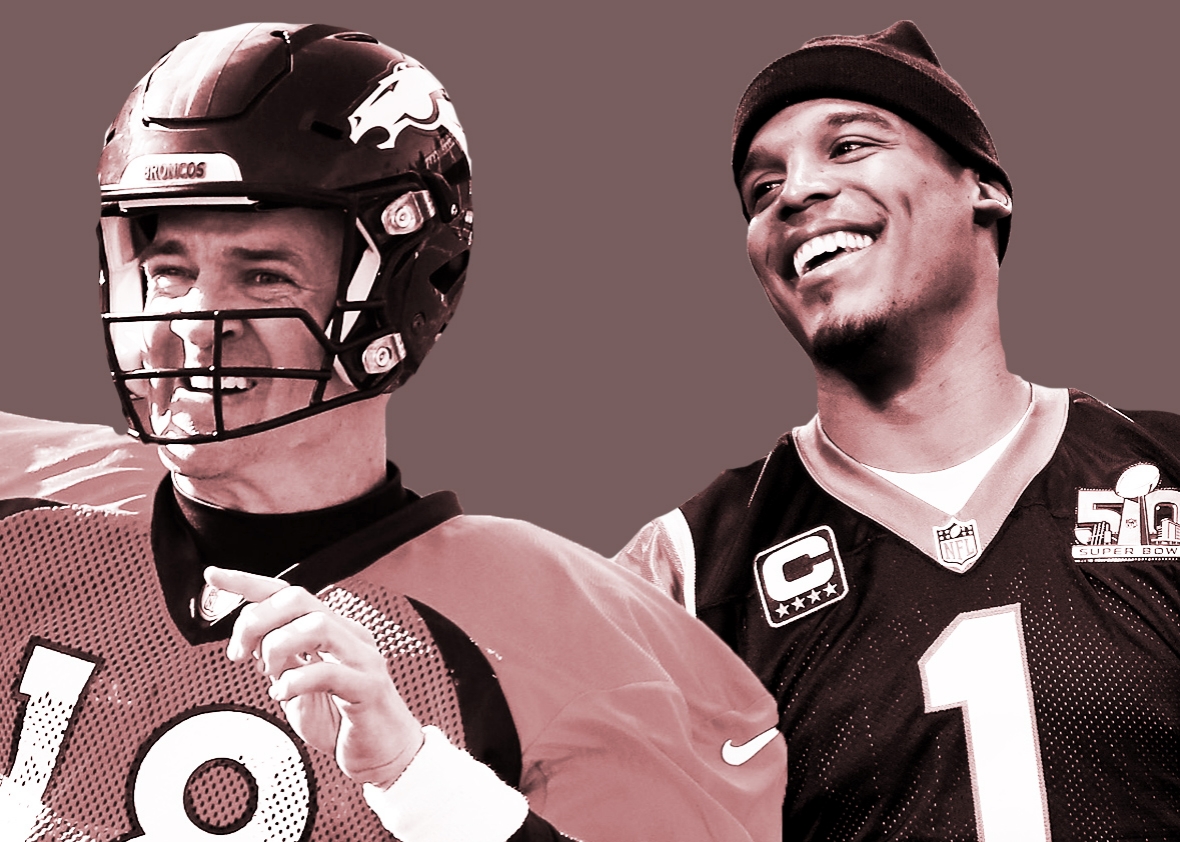 One of the beauties of the Super Bowl is that there's something for everyone: If you don't like the matchup between the Denver Broncos and the Carolina Panthers—or the sport itself for that matter—there's always the bean dip, the commercials, and the left sharks.
Because there are two distinct elements to every Super Bowl—the actual sport itself and the cultural phenomena around the sport—Slate has created a way to enjoy both of these halves of the Big Game side by side. Below are two lists of some of the best journalistic accounts on Twitter. On the left side of the screen are some of our favorite culture writers. On the right are some of our favorite sports writers. Whether you care more about Cam Newton vs. Peyton Manning, or what a halftime show is going to look like in broad daylight, the below widget should have you covered.