The Tweet Bowl
What Twitter's smartest culture and sports writers are saying about the Super Bowl.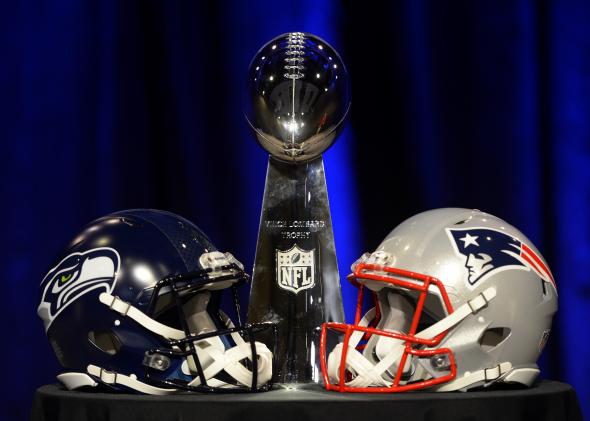 The nice thing about Super Bowl Sunday's essentially being a national holiday is that the event has a little something for everyone. If you're a sports fan, you get to see the most hyped event of the year (and, this year, potentially two of the greatest football teams of all time). If you don't care about sports, there's the spectacle of the halftime show and the entertainment of the biggest mass-marketing event of the year.
To aid in your viewing pleasure, we've assembled two lists of the best journalistic Twitter accounts for pairing with the Super Bowl. On the left side of the screen are a few dozen of our favorite cultural journalists and critics. On the right side of the screen are a few dozen of our favorite sports journalists and commentators. Whether you care more about how Seattle's "Cover Three" handles Rob Gronkowski and the Patriots' receiving corps or Missy Elliott and Katy Perry's song choices, these lists should have you covered.