When Will a Male Pro Athlete Come Out?
Predict the date when an MLB, NBA, NFL, or NHL star will announce he's gay.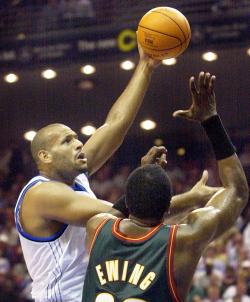 On this week's episode of Slate's sports podcast Hang Up and Listen, Stefan Fatsis and Josh Levin talk with Puck Daddy's Greg Wyshynski about a new effort to curtail homophobia in hockey. Philadelphia Flyers scout Patrick Burke, who launched the NHL's "You Can Play" campaign, told Wyshynski he believes an NHL player will come out within the next two years. If Burke is right, that would be a major milestone. While MLB's Billy Bean, the NBA's John Amaechi, the NFL's David Kopay, and others have revealed their sexual orientations after their careers were over, no male athlete in the four major North American pro sports has come out while he was still an active player.
Which leads us to the question: When do you think the first active MLB, NBA, NFL, or NHL player will come out? We'd also like you to guess which sport—baseball, basketball, football, or hockey—that pro athlete will play.