A Century of Soccer Migration
A fun map of player transfers.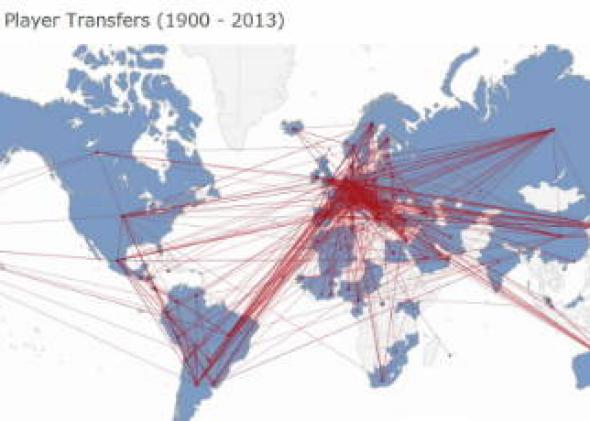 The map above tracks the international migrations of a very specialized population—professional soccer players—since 1900. The tabs on the right let you isolate particular seasons or countries. Or you can just watch the time-lapse video below to see the expansion of the international player market over time. It turns from a couple of isolated cases for the early part of the century to a thriving market around the 1970s to a dense spiderweb incorporating newer regions like North America, Africa, and East Asia today:
The maps are the work of Australian designer Mac Bryla who has a number of other cool soccer-related visualizations on his blog.