"They're Coming Right Into Your Arms to Cut the Throats of Your Sons and Women!"
Match the lyrics to the country in Slate's national anthem quiz.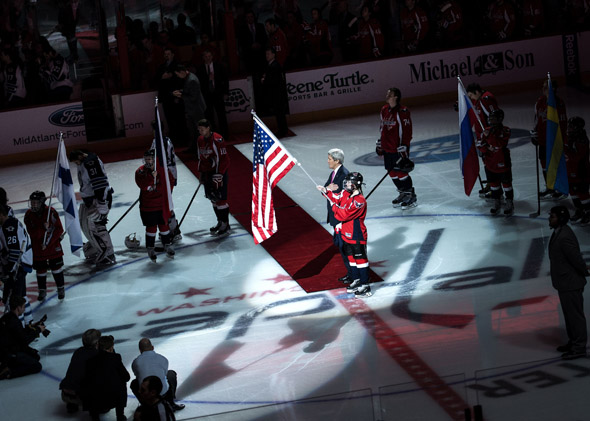 The Olympics are a rare opportunity to hear national anthems from across the globe. These ballads are patriotic, uplifting, and often alarmist. "They're coming right into your arms to cut the throats of your sons and women!" one warns. Beyond rockets and ramparts, there are some head-scratching tidbits that reveal interesting bits of national history. Slate has collected interesting excerpts from anthems across the globe. Can you match each one to the correct country?
The Slate Anthem Quiz
Match the excerpts of each anthem to the country that sings it.