Watch the Women's 100-Meter Final
Slate's interactive, stick-figure re-enactment of track and field's showcase event.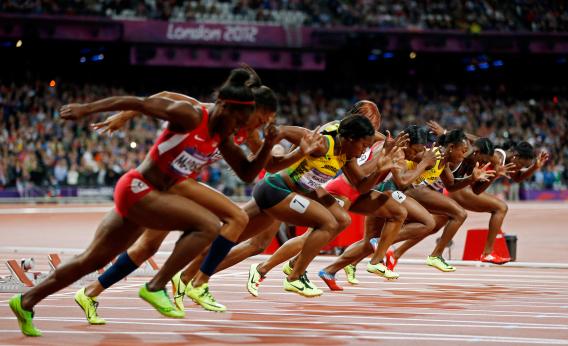 Women's 100-meter dash
Start!
Again!
Kelly-Ann Baptiste (Trinidad and Tobago), 2012
Murielle Ahoure (Ivory Coast), 2012
Veronica Campbell-Brown (Jamaica), 2012
Carmelita Jeter (USA), 2012
Blessing Okagbare (Nigeria), 2012
Shelly-Ann Fraser-Pryce (Jamaica), 2012
Allyson Felix (USA), 2012
Tianna Madison (USA), 2012
TODAY IN SLATE
Technocracy
Forget Oculus Rift
This $25 cardboard box turns your phone into an incredibly fun virtual reality experience.