Ma, Ma, Where's My Pa?
Slate's new podcast about campaign history tells the salacious tale of the love child that nearly cost Grover Cleveland the 1884 election.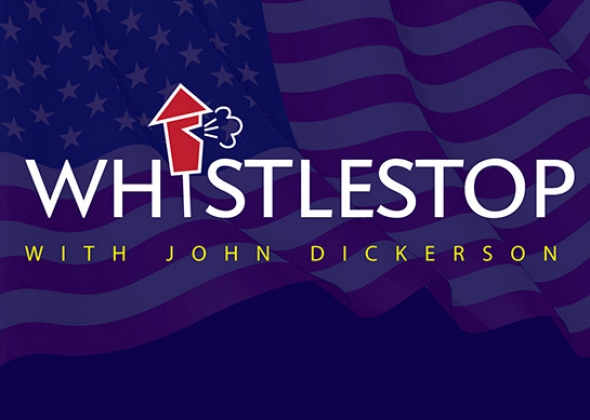 Listen to Episode 7 of Whistlestop:
Whistlestop is Slate's new bite-sized podcast about presidential campaign history. Hosted by our chief political correspondent and Political Gabfest panelist John Dickerson, each weekly installment will revisit a memorable (or even a forgotten) moment from America's quadrennial carnival.
This week's episode tells the prurient tale of a love child allegedly born to the widow Maria Crofts Halpin and future two-time president of the United States, Grover Cleveland. During the election of 1884, Republicans tried unsuccessfully to discredit Cleveland, a Democrat from New York, with tales of his debauched lifestyle and immoral character.
Love Slate podcasts? Listen longer with Slate Plus! Members get bonus segments, ad-free versions, exclusive podcasts and more. Start your two-week free trial at slate.com/podcastplus.