The Art of Political Umbrage-Taking
Slate's new podcast about presidential history revisits the election of 1840, when William Henry Harrison became the first candidate to actually campaign for the job.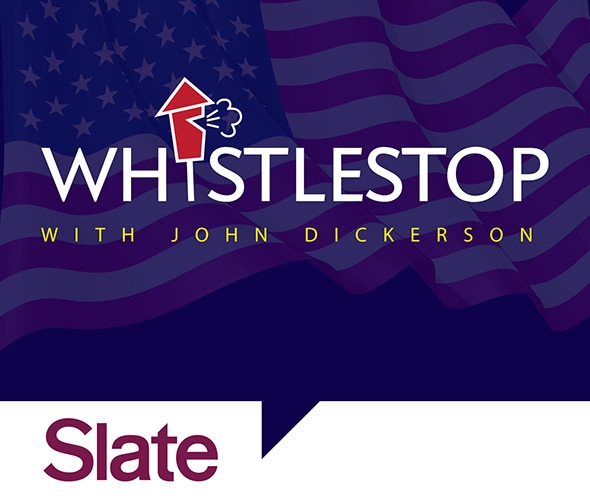 Listen to Episode 3 of Whistlestop:
Whistlestop is Slate's new bite-sized podcast about presidential campaign history. Hosted by our chief political correspondent and Political Gabfest panelist John Dickerson, each weekly installment will revisit a memorable (or even a forgotten) moment from America's quadrennial carnival.
This week's episode recalls the 1840 campaign of presidential candidate William Henry Harrison, humble farmer of North Bend, Ohio, and hero of the Battle of Tippecanoe. Or at least that was the folksy image manufactured by the Whigs through a strategy of umbrage-taking and personal pandering. Listen as John Dickerson spins a rollicking tale of log cabins, hard cider, and rhyming political slogans.
Love Slate podcasts? Listen longer with Slate Plus! Members get bonus segments, ad-free versions, exclusive podcasts and more. Start your two-week free trial at slate.com/podcastplus.