WeigelCast With Rep. James Clyburn (D-S.C.)
Listen to David Weigel interview the congressman who, in 2007, became the first House majority whip from South Carolina.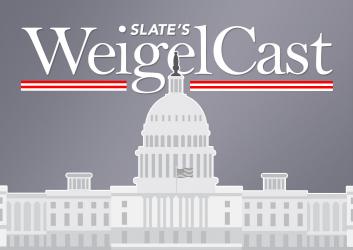 Listen to Episode No. 15 of WeigelCast using the player below:
In this week's episode, Slate political reporter David Weigel speaks with Rep. James Clyburn (D-S.C.). In May, Clyburn published a memoir, Blessed Experiences: Genuinely Southern, Proudly Black. He talks about how America has changed since the days of Jim Crow and weighs in on the Supreme Court's recent Voting Rights Act decision.
Advertisement

TODAY IN SLATE
Politics
Blacks Don't Have a Corporal Punishment Problem
Americans do. But when blacks exhibit the same behaviors as others, it becomes part of a greater black pathology.
Lifetime Didn't Think the Steubenville Rape Case Was Dramatic Enough
So they added a little self-immolation.