WeigelCast With Rep. James Clyburn (D-S.C.)
Listen to David Weigel interview the congressman who, in 2007, became the first House majority whip from South Carolina.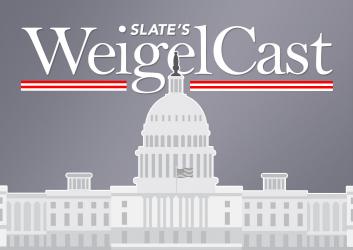 Listen to Episode No. 15 of WeigelCast using the player below:
In this week's episode, Slate political reporter David Weigel speaks with Rep. James Clyburn (D-S.C.). In May, Clyburn published a memoir, Blessed Experiences: Genuinely Southern, Proudly Black. He talks about how America has changed since the days of Jim Crow and weighs in on the Supreme Court's recent Voting Rights Act decision.
Advertisement

TODAY IN SLATE
The Extraordinary Amicus Brief That Attempts to Explain the Wu-Tang Clan to the Supreme Court Justices
The Human Need to Find Connections in Everything
It's the source of creativity and delusions. It can harm us more than it helps us.