Jerome Charyn Finds Music in Sentences and Love in His 70s
The author reflects on his lifelong apprenticeship and his new story collection, Bitter Bronx.
Listen to this episode of The Moment with guest Jerome Charyn: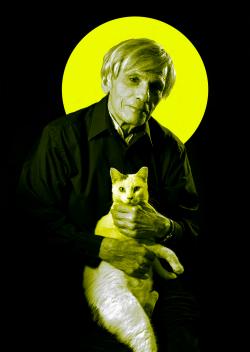 This week on The Moment, Brian Koppelman talks to the highly regarded author, Jerome Charyn. The two discuss Jerome's love of language, ping-pong, and his latest book of stories, Bitter Bronx. Also, Brian begins to draw a parallel between Charyn and Haruki Murakami's work, asks about Jerome's struggles with depression, and rekindles an old idea about a movie about Marty Reisman. Plus, Jerome shares his touching story about finding love in his 70s and the cat that stole his heart.
Topics discussed on today's show include:
People discussed on today's show include:
This episode of the Moment is sponsored by Braintree. If you're working on a mobile app and searching for a simple payments solution, check out Braintree. With one simple integration, you can offer your customers every way to pay. Period. To learn more, and for your first $50,000 in transactions fee-free, go to braintreepayments.com/moment
Production by Jayson De Leon