David Chang on Fear, Anger, and Pork Buns
The chef and restaurateur talks about survival in the early days of the Momofuku empire.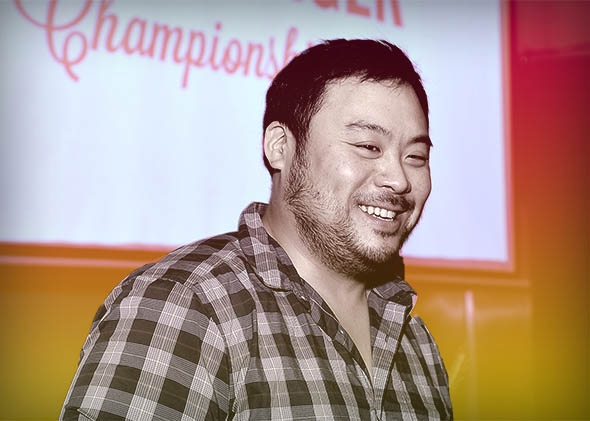 Listen to this episode of The Moment with guest David Chang:
Slate is proud to welcome The Moment With Brian Koppelman to our podcast family. Subscribe to the podcast on iTunes, where you can now explore Brian's entire archive, including conversations with Amy Schumer, Seth Meyers, Bill Hader, Seth Godin, and others.
This week on The Moment, Brian Koppelman talks with David Chang, chef and founder of the Momofuku restaurant group. They discuss love and hate—and how David has used each to fuel his success. They also cover the insanity and rewards of attempting to achieve the impossible—like trying to produce the Platonic ideal of food on a nightly basis.
David also talks about the early days of Momofuku Noodle Bar, when the fear of financial ruin forced him to find a way to succeed.
Topics discussed in this episode:
People mentioned this week: