The Audio Book Club Meets The Martian
Slate critics debate Andy Weir's cheerful space odyssey.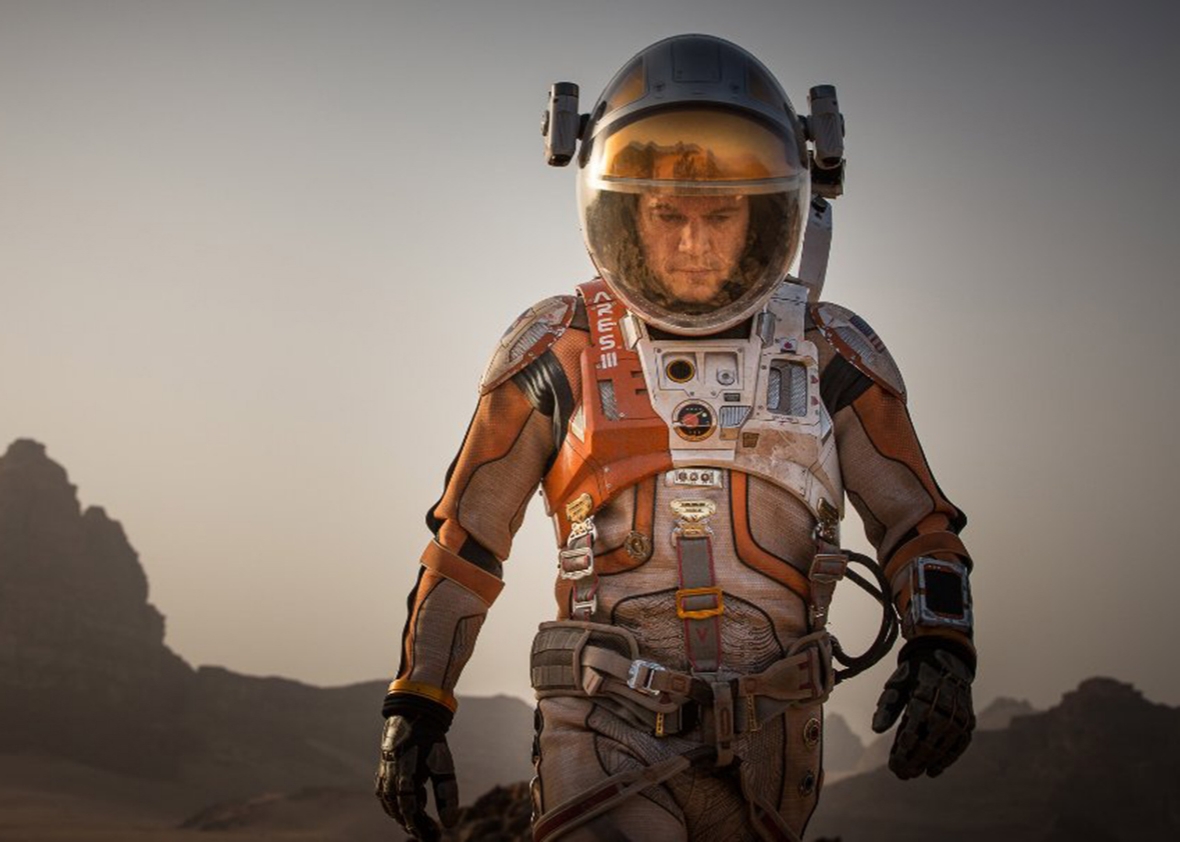 To listen to the Audio Book Club discussion of The Martian, click the arrow on the player below.
This month Slate critics Dan Kois, Laura Miller, and Katy Waldman discuss Andy Weir's space survival tale The Martian. Is it an engineering procedural, a wish-fulfillment fantasy for nerds, a souped up Wikipedia entry, or the future of reality television? Did Weir's much-celebrated humor add or subtract from the story? Is the setting finally a world of chaos or a world of human ingenuity and triumph?
Next month the Audio Book Club will dig into Hanya Yanagihara's A Little Life. Read the book and stay tuned for our discussion in November!
Podcast produced by Abdul Rufus and Andy Bowers.