The Audio Book Club Wrestles Thomas Pynchon
Dan, Hanna, and Forrest argue about Bleeding Edge.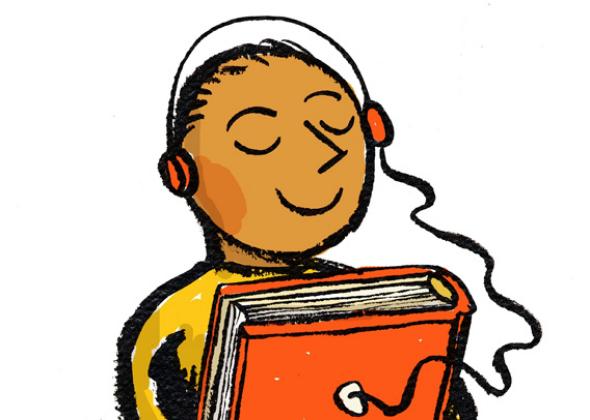 This month, Dan Kois, Hanna Rosin, and Forrest Wickman discuss Thomas Pynchon's new novel of high conspiracy and low comedy in 2001 New York, Bleeding Edge. Listen below to hear Forrest and Dan attempt to defend the novel from Hanna's white-hot hate.
Next month's Audio Book Club will discuss Donna Tartt's blockbuster of a novel about an orphan wrapped up in the New York art world, The Goldfinch. Read the book, check out the Slate Book Review author-editor conversation with Tartt, and join us for our discussion on Dec. 6.
The Audio Book Club is sponsored by Audible.com.
Visit our Audio Book Club archive page for a complete list of the more than 60 books we've discussed over the years. Or you can listen to any of our previous club meetings through our iTunes feed.
Podcast produced by Abdul Rufus and Andy Bowers.