The Audio Book Club on The Flamethrowers
Our critics debate Rachel Kushner's novel of art, revolution, and motorcycle racing.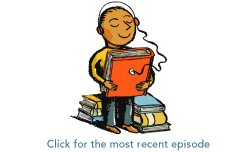 To listen to the Audio Book Club discussion of The Flamethrowers, click the arrow on the player below.
This month, Slate Book Review editor Dan Kois, DoubleX co-founder Hanna Rosin, and Brow Beat editor David Haglund discuss Rachel Kushner's fiery novel of the 1970s New York art scene, Italian radicals, and motorcycles, The Flamethrowers. The panel was split on this one, with Rosin thrilled by Kushner's ideas and Kois frustrated by the book's construction. (David Haglund, blurb machine, said that he was "almost never bored," which in fact is rare praise.)
Next month the Audio Book Club will discuss Orson Scott Card's classic sci-fi novel Ender's Game, in anticipation of the big movie release this fall. Join us on Oct. 4 for that conversation.
Visit our Audio Book Club archive page for a complete list of the more than 60 books we've discussed over the years. Or you can listen to any of our previous club meetings through our iTunes feed.