The Audio Book Club on Life After Life
Our critics love Kate Atkinson's ingenious historical (and counter-historical) novel of World War II.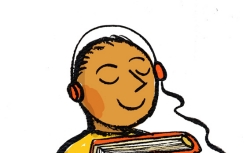 To listen to the Audio Book Club discussion of Life After Life, click the arrow on the player below.
This month, Slate Book Review editor Dan Kois, senior editor Emily Bazelon, and assistant editor Katy Waldman discuss Kate Atkinson's novel Life After Life. The story of one woman's many trips through the first half of the 20th century, Life After Life gives its reincarnated heroine the chance to get her own life right—and maybe change history forever.
Next month's Audio Book Club will discuss Rachel Kushner's fiery novel of the 1970s New York art scene, Italian radicals, and motorcycles, The Flamethrowers. Read the book, then rev up to join us for our conversation on Sept. 6.
Visit our Audio Book Club archive page for a complete list of the more than 60 books we've discussed over the years. Or you can listen to any of our previous club meetings through our iTunes feed.
Podcast produced by Abdul Rufus and Andy Bowers.