"The Sporkful" on S'mores
Our guest food podcast updates a campfire favorite.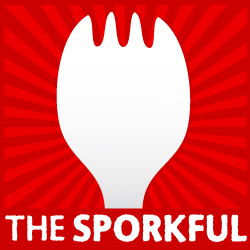 On this week's episode of "The Sporkful,"Slate's guest podcast for May, hosts Dan Pashman and Mark Garrison debate whether it's possible to improve on what many consider the perfect campfire snack— s'mores. They're joined by 8-year-old Sporkful fan and fellow foodie Nathaniel Goodyear, who brings several variations of the classic confection into the studio. You can listen here:
Posted on May 10 by Andy Bowers at 2:05 p.m..
TODAY IN SLATE
Politics
Blacks Don't Have a Corporal Punishment Problem
Americans do. But when blacks exhibit the same behaviors as others, it becomes part of a greater black pathology.
Lifetime Didn't Think the Steubenville Rape Case Was Dramatic Enough
So they added a little self-immolation.