Is Rand Paul Straight Talky?
Mark Leibovich, Annie Lowrey, and Jim Rutenberg on the GOP's response to the big SCOTUS decisions, Chris Christie's presidential campaign, and a shift in the culture wars.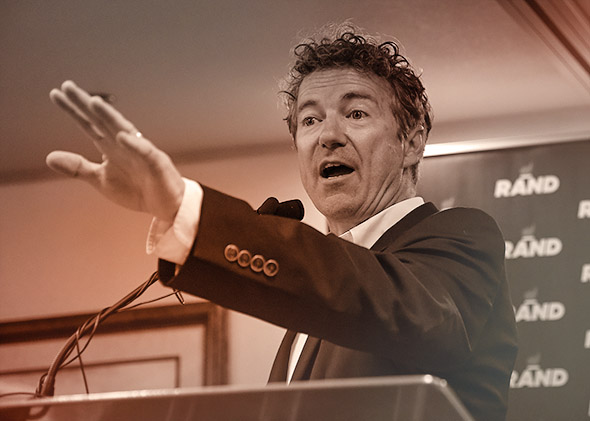 Listen to Episode 7 of Podcast for America!
PFA is your inside look at the giant disco party that is a presidential campaign cycle. Your hosts are and Mark Leibovich, national correspondent for the New York Times Magazine, Annie Lowrey of New York Magazine, and special guest host Jim Rutenberg, political correspondent for the New York Times.
This week, a look at all of the momentous cultural decisions that have come down, and a question: Is this just a fluke, or a signal that the tide has officially turned in the so-called culture wars? Plus, we sift through the responses made by our leading presidential candidates from the GOP. It's been a colorful variety of backpedaling, repositioning, and digging in. Come to this podcast for the deep political intrigue. Stay for an extended digression about how Chris Christie's presidential aspirations relate to Lionel Richie's iconic hit "Hello."
Subscribe to the Podcast for America with the links above, and let us know what you like about the show, and what we should do differently.