The Debut of Podcast for America!
Mark Leibovich, Annie Lowrey, and Alex Wagner on the culture of American politics.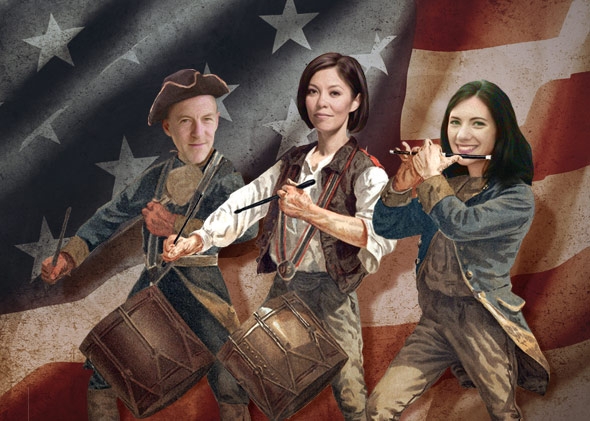 Listen to Episode 1 of Podcast for America!
Just in time for the (runup to the start of the prelude to the) 2016 election, Slate's new Panoply network presents the Podcast for America! You're welcome, America.
The show takes an inside look at the crazed culture of politics during the quadrennial ritual known as a presidential election. Your hosts are three serious journalists—Mark Leibovich of the New York Times Magazine and author of This Town, Annie Lowrey of New York magazine, and Alex Wagner, host of Now With Alex Wagner on MSNBC—all of whom were looking for a place to be a little less serious. This is that place.
On Tuesday's debut episode, they discuss why politicians like Hillary Clinton hate answering questions so much, Jeb Bush's delicate dance around the issue of the Iraq war, and Mitt Romney's boxing match with Evander Holyfield.
Subscribe to the Podcast for America with the links above, and let us know what you like about the show, and what we should do differently.