Mom and Dad Are Fighting: The "You Put That Ninja Sword Where??" Edition
Listen to Slate's parenting podcast on childhood sexual exploration and teens with phones.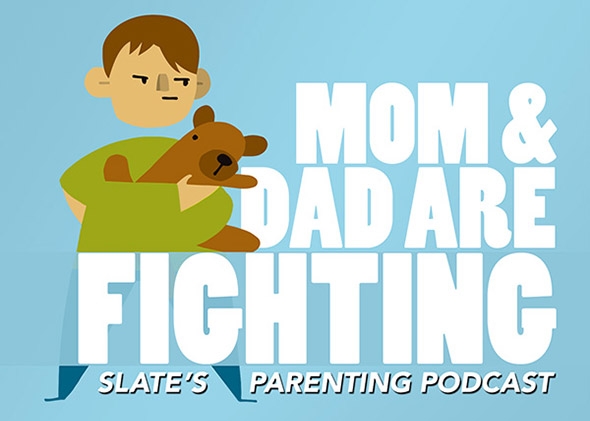 Listen to Mom and Dad Are Fighting by clicking the arrow on the audio player below:
In this week's edition of Slate's parenting podcast Mom and Dad Are Fighting, Slate editor Allison Benedikt and DoubleX founder Hanna Rosin talk to inner city family doctor Meri Kolbrener about the line between normal and abnormal childhood sexual exploration, and put the most recent Lena Dunham flap in perspective. Then, Emily Bazelon calls in to discuss the biggest issue she faces with her teenage son: his phone. Plus Slate's L.V. Anderson joins us for a listener call about Jesus' birthday, and parenting triumphs and fails.
Items discussed in the show:
Allison says you should take your kids slot-car racing. If you live in Brooklyn, here's a good place.
Email us at momanddad@slate.com to tell us what you thought of today's show and give us ideas for what we should cover in the next edition. Got questions that you'd like us to answer on a future episode? Call and leave us a message at 424-255-7833.