Mom and Dad Are Fighting: The "Ethan Hawke in a Minivan" Edition
Listen to Slate's parenting podcast on the new movie Boyhood and pre-pregnancy contracts.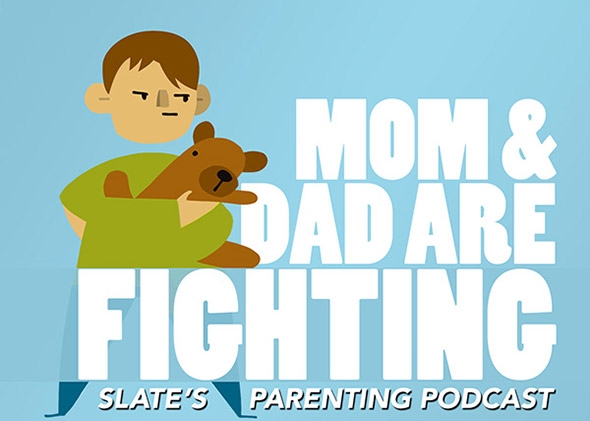 Listen to Mom and Dad Are Fighting by clicking the arrow on the audio player below:
​
In this week's edition of Slate's parenting podcast Mom and Dad Are Fighting, Slate editors Allison Benedikt and Dan Kois interview filmmaker Richard Linklater about his new movie Boyhood and talk to Slate Vault editor, Rebecca Onion, about her idea to preserve her marriage with a pre-pregnancy contract. Then, a listener asks how to talk to kids about gay marriage. Slate writer, Mark Joseph Stern, gives a great answer.
Other items discussed in the show:
Allison recommends Vanessa Grigoriadis' Rolling Stone article, "Tempest in a Test Tube," about Jason Patric's ex-girlfriend's perspective on their custody battle.
Dan recommends Grandparents University, a program in which grandparents take their grandchildren to college, and kids choose a major, eat in the dining hall, and go to classes.
Email us at momanddad@slate.com to tell us what you thought of today's show and give us ideas for what we should cover in the next edition. Got questions that you'd like us to answer on a future episode? Call and leave us a message at 424-255-7833.