Mom and Dad Are Fighting: The "Trash Can Football" Edition
Listen to Slate's parenting podcast on teacher gifts and Father's Day.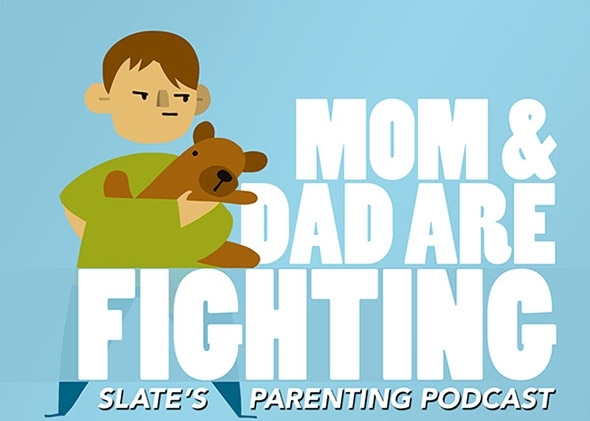 Listen to Mom and Dad Are Fighting by clicking the arrow on the audio player below:
In this week's edition of Slate's parenting podcast Mom and Dad Are Fighting, Slate editors Allison Benedikt and Dan Kois get schooled on child safety by the bureau chief of Arlington County Child and Family Services, Tabitha Kelly, and an anonymous teacher advises on teacher gifts. Then, Father's Day. How good is Dan at various traditional dad tasks?
Other items discussed in the show:
Allison recommends the game "trash can football," for which there is no link, and no Internet presence, that's how awesome it is.
Dan recommends a game called Ho Ho. It combines learning and plummeting from terrifying heights. Also, not online.
Email us at momanddad@slate.com to tell us what you thought of today's show and give us ideas for what we should cover in the next edition. Got questions that you'd like us to answer on a future episode? Call and leave us a message at 424-255-7833.