Mom and Dad Are Fighting: The "Preschool Pomp and Circumstance" Edition
Listen to Slate's parenting podcast on maternal mental illness and preschool graduation.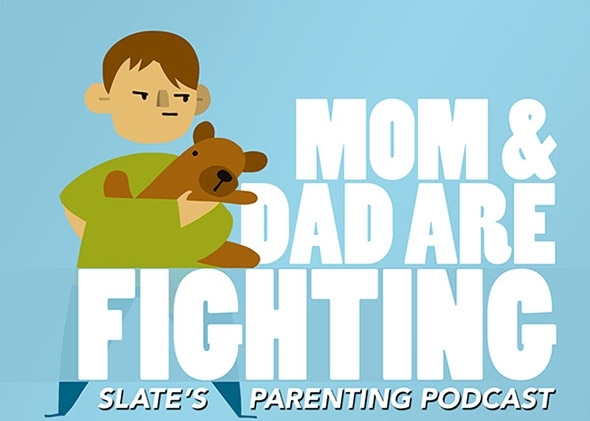 Listen to Mom and Dad Are Fighting by clicking the arrow on the audio player below:
In this week's edition of Slate's parenting podcast, Mom and Dad Are Fighting, Slate editors Allison Benedikt and Dan Kois talk to New York Times reporter Pam Belluck about her series on maternal mental illness. Then, preschool graduation. Does celebrating every transition turn your kids into egomaniacs?
Advertisement

Other items discussed in the show:
Resources for maternal mental illness:
Allison recommends "What Keeps You Awake at Night," Betsy Morais' New Yorker article on how you are your own worst enemy in the battle for more shut-eye.
Dan recommends the graphic novel This One Summer by Mariko and Jillian Tamaki, about beach friends who learn a little about love and sex, but not too much.
Email us at momanddad@slate.com to tell us what you thought of today's show and give us ideas for what we should cover in the next edition. Got questions that you'd like us to answer on a future episode? Call and leave us a message at 424-255-7833.
TODAY IN SLATE
Foreigners
The World's Politest Protesters
The Occupy Central demonstrators are courteous. That's actually what makes them so dangerous.
Federal Law Enforcement Has Declared War on Encryption
Justice and the FBI really do not like Apple's and Google's new privacy measures.