Mom and Dad Are Fighting: The "What's in Your School Lunch" Edition
Listen to Slate's parenting podcast on school lunches and the stigma of having, and being, an only child.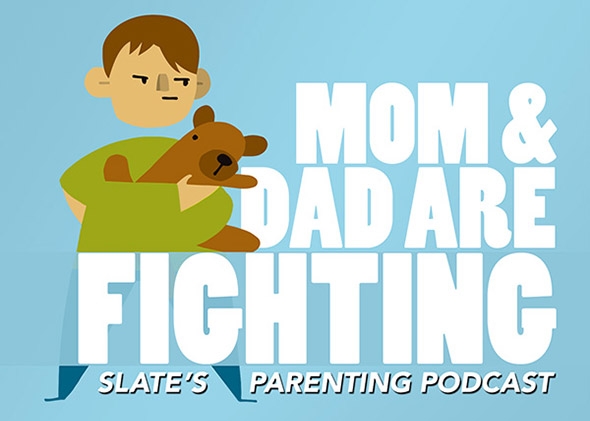 Listen to Mom and Dad Are Fighting by clicking the arrow on the audio player below:
In this week's edition of Slate's parenting podcast Mom and Dad Are Fighting, Slate editors Allison Benedikt and Dan Kois talk to WBEZ reporter Monica Eng about the state of the school lunch. Then, why do so many parents judge other parents for choosing to have only one child? We discuss.
Other items discussed in the show:
Allison suggests you go roller skating with your kids like it's 1985.
Email us at momanddad@slate.com to tell us what you thought of today's show and give us ideas for what we should cover in the next edition. Got questions that you'd like us to answer on a future episode? Call and leave us a message at 424-255-7833. Also, don't forget to encourage your kids to also call us at that same number, to ask us whatever they want to know about why parents do the things we do.