Mom and Dad Are Fighting, the "Grand Canyon Heat Stroke" Edition
Listen to Slate's parenting podcast on paternity leave advice and adventure parenting.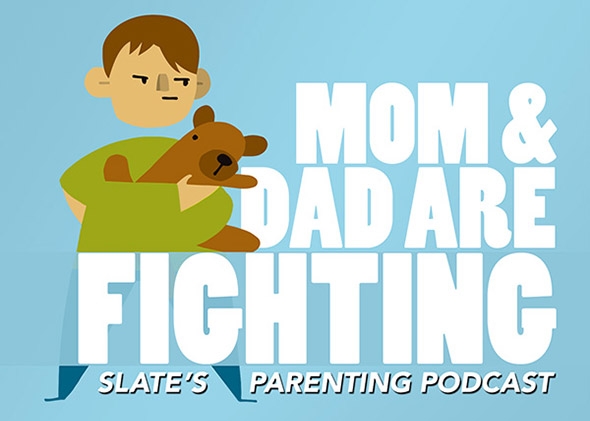 Listen to Mom and Dad Are Fighting by clicking on the audio player below:
In this week's edition of Slate's parenting podcast Mom and Dad Are Fighting, Slate editors Allison Benedikt and Dan Kois are joined by Michael Roston of the New York Times to talk about the advice he's received for a happy, fulfilling paternity leave. A listener asks what conversations Dan and Allison had with their respective spouses about parenting before they got married. And Slate's Amanda Hess joins the podcast to discuss the rescue from the sailboat the Rebel Heart and her childhood as an adventure kid.
Other items discussed in the show:
Email us at momanddad@slate.com to tell us what you thought of today's show and give us ideas for what we should cover in the next edition. And leave us a voicemail anytime at 424-255-RUDE with a question you'd like us to answer on the air.