Mom and Dad Are Fighting: The "I Am the Standard" Edition
Listen to Slate's parenting podcast about Jennifer Senior's book on modern parenting and whether high-school grads should take gap years.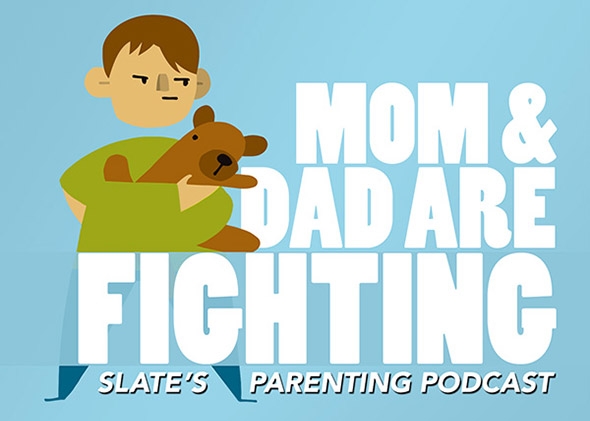 Listen to Mom and Dad Are Fighting by clicking the arrow on the audio player below:
In this week's edition of Slate's parenting podcast Mom and Dad Are Fighting, Slate editors Allison Benedikt and Dan Kois are joined by New York magazine's Jennifer Senior to discuss her new book, All Joy and No Fun, about the dilemmas of modern parenting. Then Dan and Allison debate gap years—can Dan somehow make taking a year off between high school and college mandatory for his children?
Other items discussed in the show:
Allison and her kids love White Fang, Jack London's classic story of a wolf's encounter with civilization.
Email us at momanddad@slate.com to tell us what you thought of today's show and give us ideas for what we should cover in the next edition. And leave us a message at 424-255-RUDE if you'd like your question for Dan and Allison answered on the air.