De-Friending Family
Should I nix a former in-law from my Facebook page after a divorce?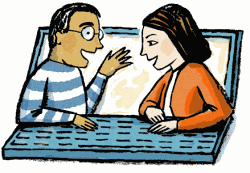 This week, Farhad Manjoo and Emily Yoffe debate the question: Is it necessary to "de-friend" someone who is leaving your family due to divorce? A letter writer worries that she has to drop her former sister-in-law from her friends list because she's severing marital ties.
What's your opinion about this week's manners dilemma?
You can play any episode of Manners for the Digital Age using the player below:
Advertisement

Podcast produced by Melonyce McAfee.
TODAY IN SLATE
The Extraordinary Amicus Brief That Attempts to Explain the Wu-Tang Clan to the Supreme Court Justices
The Human Need to Find Connections in Everything
It's the source of creativity and delusions. It can harm us more than it helps us.