Whoa, Google! TMI!
Farhad Manjoo and Emily Yoffe debate the question: Should you reveal that you learned something very personal about friends after Googling them?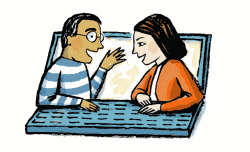 This week, Farhad Manjoo and Emily Yoffe discuss the etiquette of feigning ignorance after the Internet reveals intimate details about a friend. Listen to Episode No. 27 using the audio player below.

What's your opinion about this week's manners dilemma?
Advertisement


You'll find previous episode pages here:
TODAY IN SLATE
Politics
Smash and Grab
Will competitive Senate contests in Kansas and South Dakota lead to more late-breaking races in future elections?