Can Geography Affect Language?
The uncanny correlation between altitude and language development.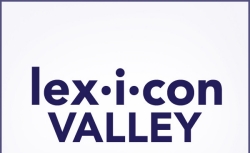 When University of Miami linguist Caleb Everett plotted nearly 600 of the world's languages on a map using Google Earth, he noticed something peculiar: Languages containing a consonant sound known as an "ejective" (found in about one-fifth of the world's languages) were clustered at or near high-altitude regions. From the Rocky Mountains of North America to the Caucasus of Eurasia to the Ethiopian Highlands, a clear correlation emerged between a specific speech sound and geography. But is it all just a remarkable coincidence? Listen to Mike Vuolo's conversation with Everett, who offers what he believes to be a couple of plausible explanations.
TODAY IN SLATE
Politics
Talking White
Black people's disdain for "proper English" and academic achievement is a myth.
Operation Backbone
How White Boy Rick, a legendary Detroit cocaine dealer, helped the FBI uncover brazen police corruption.