Hang Up and Listen: The Other People's Podcasts Edition
Slate's sports podcast on the USA's quarterfinal victory in the World Cup, the increase in MLB pitcher injuries, and proposed changes to the NBA draft.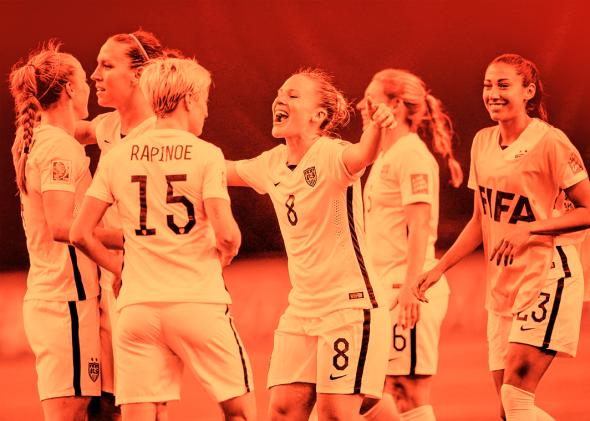 Listen to Hang Up and Listen with Mike Pesca by clicking the arrow on the audio player below:
In this week's special episode of Slate's sports podcast Hang Up and Listen, Mike Pesca introduces segments from three other sports podcasts. In Howler magazine's podcast DUMMY, host George Quraishi is joined by U.S. defender/midfielder Kelley O'Hara and FiveThirtyEight's Allison McCann to talk about lineup changes in the quarterfinals in the Women's World Cup as well as plans for the upcoming semifinals. Then, hosts Ben Lindbergh and Sam Miller of Baseball Prospectus' podcast Effectively Wild discuss the rise in Tommy John surgeries in the MLB. Finally, Chad Matlin, Kate Fagan, Neil Paine, and Jody Avirgan talk about potential changes to the NBA draft structure on FiveThirtyEight's podcast Hot Takedown.
Here are links to some of the articles and other items mentioned on the show:
Podcast production and edit by Mike Vuolo. Our intern is Emma Zehner.