Hang Up and Listen: The Hate, Hope, and Hockey Edition
Slate's sports podcast on Selection Sunday, I Hate Christian Laettner, NFL free agency, and the imploding Toronto Maple Leafs.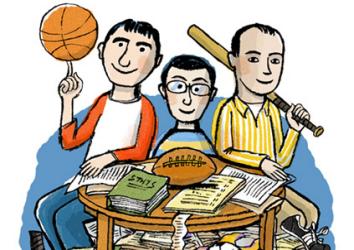 Listen to Hang Up and Listen with Stefan Fatsis, Josh Levin, and Mike Pesca by clicking the arrow on the audio player below:
In this week's episode of Slate's sports podcast Hang Up and Listen, Stefan Fatsis, Josh Levin, and Mike Pesca talk about Kentucky's undefeated run, NCAA tournament snubs, and the new ESPN documentary on college basketball's greatest villain ever, Christian Laettner. They also discuss the ludicrous amount of player movement during the NFL's free agency period, and Bruce Arthur joins the show to assess the NHL's Toronto Maple Leafs and how the franchise became a disaster on ice.
Here are links to some of the articles and other items mentioned on the show:
On this week's Slate Plus bonus segment, Stefan Fatsis, Josh Levin, and Mike Pesca discuss their picks for the 2015 NCAA Tournament. Slate Plus members get an ad-free version of this podcast with bonus segments. Visit slate.com/hangupplus and try it free for two weeks.
Podcast production and edit by Mike Vuolo.