Hang Up and Listen: The Deflated Balls Edition
Slate's sports podcast on the NFL playoffs, how the Super Bowl gets produced, and the NHL at midseason.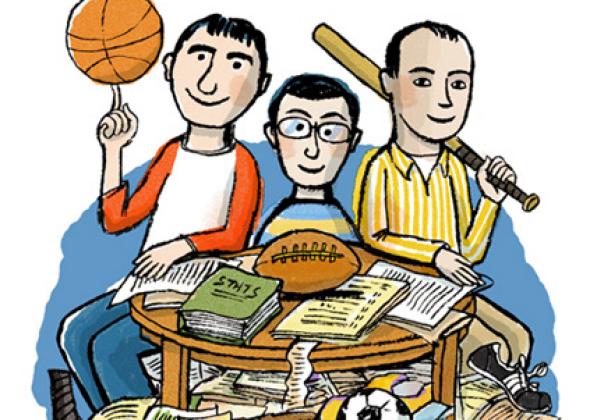 Listen to Hang Up and Listen with Stefan Fatsis, Josh Levin, and Mike Pesca by clicking the arrow on the audio player below:
This episode is brought to you by Bombas, athletic-leisure socks re-engineered to look better, feel better, and perform better, with a mission to help those in need. Go to bombas.com/hang to take advantage of our special offer.
In this week's episode of Slate's sports podcast Hang Up and Listen, Stefan Fatsis, Josh Levin, and Mike Pesca talk about the Seahawks' crazy comeback to beat the Packers in the NFC title game and the NFL's investigation of the Patriots using deflated balls in their rout of the Colts. They also interview Fred Gaudelli, the coordinating producer for NBC's NFL coverage, about what goes into televising the Super Bowl. Finally, they're joined by Puck Daddy's Greg Wyshynski to discuss outdoor games, the surprising New York Islanders, and other goings on in the NHL at midseason.
Here are links to some of the articles and other items mentioned on the show:
Podcast production and edit by Mike Vuolo.